AT YOUR SPECIAL EVENT EVERYONE WILL BE LINED UP TO HAVE SOME AMAZING FUN!
To Book This Act Call Jimmie At 1-727-541-1343
or Email vegaswatchdog@yahoo.com

The 2007 #1 Most Viewed YOU TUBE
Professional Handwriting Analyst Reports
---
Were Created By COOKSEY & ASSOCIATES At HANDWRITINGUSA.COM
Clients include Cisco Systems, Alverson-Taylor Law Firm & Lionel, Sawyer and Collins Law Firm, Plus Many Other Corporate and Private Clients
---
The Color Graphs And Charts Displayed In Cooksey's Graphology Videos About Donald Trump, Rosie O'Donnell, Jay Leno, Peyton Manning, & OJ Simpson As Seen On YouTube, Hundreds Of Other Video Hosting Websites And At HandWritingUSA.com Have Gained Cooksey & Associates The International Reputation Of Excellence In Analysis Preparation Expertise.
---

INVITE VEGAS' "# 1" HANDWRITING ANALYST
TO YOUR NEXT PARTY OR SPECIAL EVENT

To Book This Act Call Jimmie At 1-727-541-1343
or Email vegaswatchdog@yahoo.com
You may also TEXT your number to 702-773-5809 so we can contact you ASAP
BEST SHOW-STOPPER ENTERTAINMENT ACT IN VEGAS
YOUR GUESTS WILL NEVER FORGET
"The Amazing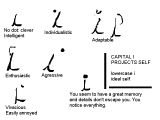 "SIGNATURE ANALYST"
Of The Stars"
Everyone Will Be Lined Up To Be NEXT!
And It Only Takes 90 Seconds!
"Each Guest Is Asked To..."

# 1.Write Your Signature,
# 2.Print Your Name
& # 3.Prepare To Be Amazed!
AT YOUR SPECIAL EVENT EVERYONE WILL BE LINED UP
TO HAVE SOME AMAZING FUN!
"Because Everyone Wants To Know What Their Signature Reveals About
'WHO THEY REALLY ARE'"
Contact Us Today To Reserve Your Event's Date:
www.handwritingusa.com To Book This Act Call Jimmie At 1-727-541-1343
or Email vegaswatchdog@yahoo.com


YOUR SPECIAL EVENT GUESTS WILL ALL BE TALKING
ABOUT THEIR HANDWRITING ANALYSIS REPORT FOR YEARS TO COME

---
PEOPLE ARE TALKING:
Your HANDWRITING ANALYST Wanted To Say A Special 'THANK YOU' To The Guests Of The Recent CISCO SYSTEMS Executives' Party At The Bellagio Hotel! I Stayed The Extra Three Hours Because You Guys Were Having Way Too Much Fun For Me To Leave Just Because My Contract Time Was Up,"..Your Analyst For The Night, aka Professor Bill
"A Special Thank you to our HANDWRITING ANALYST, for making our three day seminar a great success. All of our guests enjoyed you so much and you made the weekend very special with your outstanding handwriting analyses and personality profiles.".......Meeting Coordinator, NEVADA'S LARGEST PRIVATE LAW FIRM
I RECOMMEND HIM UNEQUIVOCALLY,....
Las Vegas SUN Columnist, Joseph Delaney
Handwriting Analysis: Personal & Business, Fun Comparisons,
Live Entertainment at Tradeshows & Parties
GET READY FOR SOME AMAZING FUN:..
www.handwritingusa.com
www.handwritinganalystusa.info
727-541-1343
---