IF YOU CAME TO THIS PAGE LOOKING FOR LINKS TO THE CODES GIVEN IN:

NAME POWER POTENTIAL REPORTS,
VISAGENETICS - C.S.I. CRIME SCENE INVESTIGATION - "FACE READING" REPORTS
OR
GRAPHOLOGY - HANDWRITING ANALYSIS REPORTS GIVEN TO YOU AT:

A LIVE LAS VEGAS SPECIAL EVENT,
BY FAX OR EMAIL
OR
BY PHONE OR POSTAL MAIL

THEN AS YOU SCROLL DOWN THIS WEBPAGE, YOU WILL FIND THE APPROPRIATE LINK FOR EACH OF THESE REPORTS ACCORDING TO THEIR NAME.
ENJOY FINDING OUT WHO YOU REALLY ARE!
---
Click Here To Visit:
THE VEGAS PROFILER
Las Vegas' Most Complete
BIOMETRIC PERSONALITY PROFILER
For Business, Personal & Legal Reports
"Revealing What Makes A Person Tick"
---
Engage Wild Bill's Entertaining Masterful Profiler services once, and you will want him at all your events to guarantee none of your guests ever have a dull moment. Wild Bill will keep them on their toes and tickle their funny bones at the same time as he talks about each guest's favorite subject.....themselves!


NO BRAG - NO BOAST
THERE IS ONLY ONE PERSON IN ALL OF LAS VEGAS
WHO CAN DO THIS TYPE OF
UNIQUE & ENTERTAINING MASTERFUL BIOMETRIC PERSONALITY PROFILING
Email or Call Wild Bill Cooksey Today so you can be assured that he will be the main attraction at your next party, trade show, convention, seminar or special event.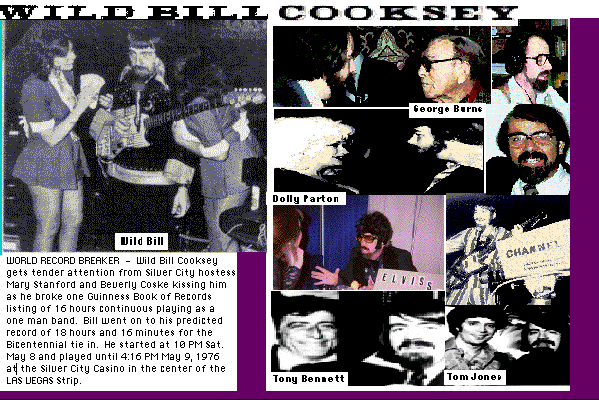 To Find Out How To Turn Off The STRESS In Your Life, Click Here For Free Consultation

Click This Link To Order Your Own
Professional Handwriting Analysis Report For Legal, Business and Personal Relationships
By Las Vegas' # 1 Graphology Experts; See Sample Reports For Martha Stewart, Jay Leno, Britney Spears, Scott Peterson and more


Now You Only Need One Piece Of Identification To Replace Your Driver's License, Passport, Credit Card ID And No More Waiting In Line. But You Can Only Get Your Official "V.I.P." Document Here. Click This Link for COOKSEY'S Original
"Crime Scene Investigative" 2006 C.S.I. VISAGENETICS IDENTIFICATION PASS, ID AND FACE READING CODES

---
Click Here To Email The Vegas Watch Dog


YES, This Professional Biometric Personality Profiler Is
"MORE THAN JUST ANOTHER PRETTY FACE"
Click Here To Go To
The Online BIO of "THE VEGAS WATCHDOG"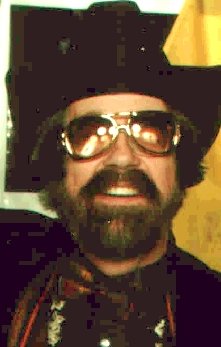 ENTERTAINER/MUSICIAN/COMEDIAN/ARTIST/
RADIO & TV BROADCASTER/JOURNALIST
EDUCATOR/CURRICULUM DEVELOPER/AUTHOR
PROFESSIONAL PERSONALITY PROFILER
PUBLIC RELATIONS & MEDIA CONSULTANT

Click Here To Visit WILDBILLUSA.com To See
Pictures and Background Material about Wild Bill's Legendary Shows in Vegas and Across the Country; Plus His Role as the Opening Act in Concerts with dozens of Rock and Roll Hall of Fame Inductees

---
CLICK HERE for
NAME POWER POTENTIAL ID CODES
COMPARING THE SUPERBOWL 2005 HEROES
Now that the big game is over, go here to see how our NAME POWER POTENTIAL reports prepared a week before the game on Superbowl quarterbackers Tom Brady and Donovan McNabb gave a touchdown overview of how each letter in each name clearly gave an accurate description of the internal potential each player displayed on the field.
---
Click Here To Email The Vegas Watch Dog
---

Exclusively Featuring Characteristic and Trait Determination Through Name Power Potential, "AEV" or Alpha-Evolutionary Analysis, Parallel Vibration Potential, Primary and Secondary Color Personality Harmonics, Visual Focus Assessment, Visagenetics, Stealth Body Language Evaluation and Other Original Testing Techniques Designed and Created By Cooksey & Associates For Legal & Corporate Firm Projects, Human Resource Departments, Jury Selection Assignments, Personal Relationship Reports and Media Investigations.

---
Click Here: IF YOU RECENTLY RECEIVED YOUR OWN PERSONALITY PROFILE REPORT FROM COOKSEY "ONLY" AT A SPECIAL EVENT HELD AT THE HISTORIC FURNACE CREEK RESORT IN DEATH VALLEY, CA.. Compare the numbers given to you in your personality profile report for a more complete understanding of just what was revealed to the analyst when through special diagnostic testing your individual traits and characteristics were evaluated.






LIVE ENTERTAINMENT
For TRADE SHOWS, PARTIES & SPECIAL EVENTS


Click Here To Go Directly To The Best Interactive Entertainment Acts In Las Vegas for Trade Shows, Conventions, Parties and Special Events, Featuring The Vegas Watchdog and Guinness Book World Record Breaker, Wild Bill Cooksey :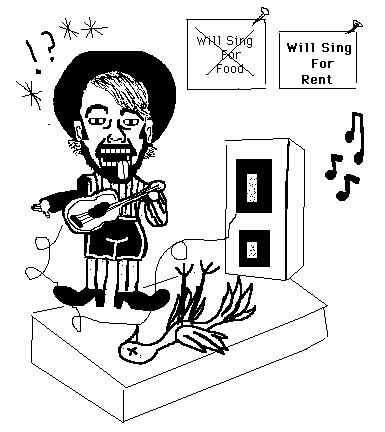 Guinness Book Musical World Record Breaker. In fact Wild Bill's written a full length book about how he broke this world record in Las Vegas entitled:
"I'LL CLIMB THAT MOUNTAIN" by Wild Bill Cooksey.
Here's what one of America's most famous comedians who played an important part in encouraging Wild Bill to break the record had to say after Cooksey sent him the book about this fabulous adventure in breaking a Guinness Book World Record in Las Vegas:
"Wow, what a story!
Glad you climbed your Mountain
Best of luck in future.
Those were the days, weren't they?
Take care,
David Brenner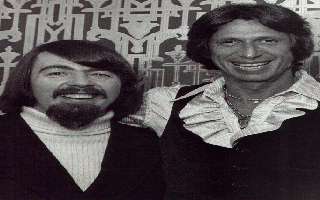 David and Wild Bill at the Riviera Hotel
To Read Cooksey's Entire "I'll Climb That Mountain" Book Online, Click here.

---
LAS VEGAS PARTY HANDWRITING ANALYSIS CODES
CLICK HERE TO UNDERSTAND
THE HANDWRITING REPORT CODES YOU RECEIVED ON A SPECIAL COOKSEY & ASSOCIATES GRAPHOLOGY PRINTED FORM AT YOUR LAS VEGAS PARTY
COOKSEY CONTACT INFO:
702-254-6092
Email: wildbillcooksey@webtv.net
Or: vegaschamp@yahoo.com
You may also use contact info on the following websites to contact COOKSEY:
www.wildbillusa.com, www.usareadingschool.com
www.vegasartist.comm,
www.handwritingusa.com