---
---
THE VEGAS WATCHDOG
NEWS & REPORT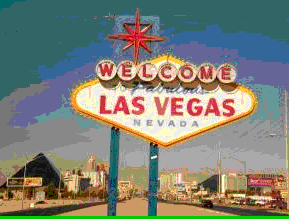 ---
---
WELCOME TO
THE VEGAS WATCHDOG
Vegas Valley Views
For Visitors-Locals-&-The Curious
---
---
VEGAS WATCHDOG


"Making Sure Seniors
Don't Get Ripped Off Anymore"
VEGASWATCHDOG.COM
Editor, Publisher and
Chief of Operations
For The Big & Little Guy:
C. William Cooksey
"Looking Out For Seniors"
---
When someone lives 55 years or longer in this old world, the least younger folks can do is to show a little respect for their elders who have vast resources of the wisdom of experience to share. But today in a fast food, microwave generation, it is a shame to see how teens, young adults and even the middle aged have no tolerance for anything or anyone that reacts slower than the click of a mouse. So in many circles a person in the late fifties or sixties is thought of as over the hill serving no valid benefit to this modern, youth-obsessed society when nothing could be further from the truth. Seniors have a wealth of knowledge to impart to all ages. There was a time many centuries ago when young people daily sat at the feet of their elders learning how to avoid pitfalls that could destroy them in their youth. The elders gladly shared the positive and negative messages of "you reap what you sow". The young listeners then went forward not wasting precious years on useless ideas and wandering thoughts to be more productive than the generation before them. It doesn't seem to work that way today. The mission and purpose of VEGASWATCHDOG.COM is to make sure that today's seniors are not short-changed in anyway at anytime and by anyone. We live in a world that is possessed by greed and will take the road of least resistance to get what they want selfishly without regard for any value system or standards of respect for others. Many times older citizens are not treated fairly and are not given the opportunity for their voices or their rights to be presented in a proper forum. Thus, after giving of themselves for over fifty years in helping our country become a better place to live, they are rewarded with a second-class standard of living due to the ambitions of younger and stronger citizens who will one day also reap their lack of compassion for their elders when they become seniors. VEGASWATCHDOG.COM may not be able to stop this vicious cycle of sowing and reaping, but certainly by bringing awareness to a few of the problems seniors face daily and trying to rectify some of the abuses that come to our attention, perhaps we can help turn the tide a little more in the seniors' favor and trust younger folks will also catch the vision of our goals desiring to place more value on giving proper respect to elders in the future.
---
---
The Cookseys are person to person entertainers. They reach out and touch everyone in their audience.

I RECOMMEND THEM UNEQUIVOCALLY, OUTSTANDING PERFORMERS.

I always look forward to their one of a kind performances in Las Vegas.


Joseph P. Delaney

Entertainment Columnist
Las Vegas Sun Newspaper
---
The way a person writes his name expresses his emotions and thoughts through his handwriting. This person is revealing much about himself without even knowing it. Our staff of handwriting experts will delight your guests with all the information that is revealed about them each time they write just their signature.
CLICK HERE TO SEE GRAPHOLOGY PROFILES FOR JOHN KERRY, BRITNEY SPEARS, MARK GERAGOS, SCOTT & LACI PETERSON and more.
SUMMER 2004
MONTHLY
FEATURE
ARTICLES
&
CONVENTION &

TRADE SHOW
REVIEWS &
REVIEWS

---
Click Below
---
---
VALLEY HEALTH
---
---
ENTERTAINMENT GUIDES
---
---
VALLEY FINANCES
---
---
SUPER CITIZENS
---
---
GOVERNMENT
PROGRAMS
---
---
LIVING THE LIFE
---
---
WINING & DINING
---
---
CRIME & PUNISHMENT
---
---
RAISING A FAMILY
---
---
On a prepared paper or card, each person will be asked to sign his name or write a simple sentence. The Cookseys will clearly point out how the methods and unique styles used in the samples immediately reveal insights into the personality traits and individual character. This will never ceases to amaze your guests.
Graphology is an arm of psychology which deals scientifically with the personality and character of a person, as analyzed through the assessment of handwriting.
The person communicates through handwriting what the brain desires to communicate, whether conscious or sub-consciously; thus the pen and ink unite with the paper to reveal these patterns of expressive behavior.
Handwriting Analysis is an exact science and cannot be used to foretell future events. Because it is so exact, it never ceases to astound people from all walks of life.
Since it has been proven that a signature shows the image a person wishes to project of himself or herself to the world and over 70% of Americans haven't a clue as to how their signatures are perceived by others, an encounter with a skilled handwriting analyst may not only be a valuable asset to improving one's personal life and business career, but will be the topic of many conversations for years to come.
SPOTLIGHT ON
VEGANS MAKING A DIFFERENCE
"VEGAS TOP DOG & VEGAS WATCHDOG"




His Honor, the Mayor of Las Vegas, is interviewed by The Vegaswatchdog.com Editor at Channel 8 during a special segment filmed by the New York VH1-TV Crew to let the world know that
Las Vegas is the Greatest City on the Planet!
Right Mr. Mayor?!?!?




For eighteen years, together the Cookseys have entertained as Caricature Artists and Handwriting Analysts for Las Vegas Tradeshows and Conventions, Hospitality Suites, Seminars, Banquets, Bar and Bat Mitzvahs, Speaking Engagements, Company Picnics, Family Reunions, Holiday Gatherings, Charity Bazaars, Weddings, Birthdays and Anniversaries, and more. From 1985 to 1999 Bill and Janae Cooksey were host-producers of their own syndicated radio program that played in 22 major US markets.
You can be sure when the analyst's name is "Wild Bill" or Janae, there will be lots of fun and laughter from a once in a lifetime, entertaining experience.
See pictures of the Cookseys with Las Vegas Stars,
Visit VEGASARTIST.COM