BOOK THIS MULTI-TALENTED SANTA NOW!
Go To http://www.VegasWatchDog.com For All Contact Info
Photo Opts...Gift Delivery...Sing-A-Longs...Cartoonist...Even A Fun Psychic Santa Fortuneteller

Call 702-254-6092 or Reserve SANTA By Email At wildbillusa@hotmail.com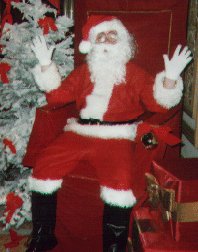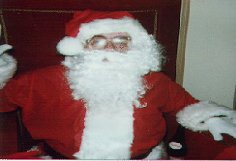 This SANTA Can Also Perform Professionally In Costume Upon "Advanced" Request As:
#1. A QUICK SKETCH CARTOONIST.....and/or.....#2. "Singing Psychic Santa" The COMEDY FORTUNE-TELLER
Santa Is Pictured Above At A Gala Event In The Bellagio Hotel Ballroom
When You Engage The Services Of THIS SANTA, You Will Be Helping The USA Reading School Continue To Be Able To Provide Online Lessons For Thousands Of Children And Adult Students Worldwide Free Of All Charges. The USA Reading School Has Helped Over 50,000 Students Improve Reading Skills In The Last 14 Years. THIS SANTA Is There For Kids All Year Long With The Gift Of Learning How To Read.
---
BOOK THIS SANTA FOR YOUR EVENT N-O-W- !
---
To immediately Secure The Time And Date For Santa To Perform, It Is Highly Recommended That You Call 702-254-6092 ASAP Or Email Santa at wildbillusa@hotmail.com
This Special Holiday Promotion To Advance Literacy Is A Joint Venture Between USAReadingSchool.com And
VEGASWATCHDOG.com:
A Charles W. Cooksey Internet Publication Licensed With The City Of Las Vegas, Nevada
---
A $100.00 (one-hundred dollar) Deposit Is Required To Reserve The Date And Time For Santa To Place Your Request On His Performance Schedule. The Balance Of The Agreed Full Payment For Services To Be Rendered Shall Be Hand-Delivered To Mr. Cooksey Before The Santa Performance Commences.
---
Here Is An Example Of How To Send The Deposit Fee Required
To Bill Cooksey, (aka "Santa") Via Western Union


So That $100.00 (One-Hundred Dollars)
Is The Total Amount Charged To Your Card.
*** We Are Currently Only Able To Receive Funds
According To The Instructions Listed Below ***


Step One:
Select the amount you would like to send Bill Cooksey and be sure and tell the agent it will be picked up at an authorized Western Union location within 100 miles of the following city or town: ___Las Vegas, Nevada___.
***Please Note: Double check the exact name and location of the city or town listed in this area as Bill Cooksey may be in different regions of the country while completing the current projects on the schedule.

Step Two:
Call 1-800-325-6000 or 1-800-225-5227
to make your payment by using your Visa Card, MasterCard, Discovercard or American Express Card.

Step Three:
Tell the Western Union representative you want to send a cash amount of $75.00 PAYABLE ONLY to CHARLES W. COOKSEY (Bill Cooksey's full name) to be accepted at a Western Union location in Las Vegas, Nevada or the city or town listed in Step One.

Step Four:
After the representative on the phone has finished preparing the paperwork to send the requested funds, you will be given a Western Union Transaction Number which you should make sure you keep for your records.

Step Five:
The Western Union Finance Charge for handling and sending a sum of seventy-five dollars will be twenty-five dollars. Added together that makes a total of one-hundred dollars which is the amount that will be charged to your credit card.

Step Six:
It would be very kind if you would then email us to confirm that the funds you have sent are ready to be picked up. If you also include the Western Union Transaction Number you were given, then it will be very helpful. We will certainly want to send you a correspondence expressing our appreciation.

Step Seven:
Although sending money by phone is the suggested way to send funds via Western Union, you may still go to http://www.westernunion.com and find instructions on how to send the funds to the proper location by completing the process online. Because you will be speaking with a live person when sending the funds by phone, you may find this a more reassuring process since you will receive a live confirmation from a live person.
---