PRAY FOR YOUR CITY

"We Are Praying For Ours"

BELOW YOU WILL FIND A REPORT ON A SPECIAL DAILY PRAYER PROJECT INVOLVING THOUSANDS OF PARTNERS WORLDWIDE DAILY PRAYING SPECIFICALLY FOR GOD'S BLESSINGS UPON SPECIALLY SELECTED LOCATIONS IN LAS VEGAS, NEVADA.
---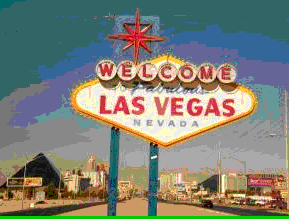 MAY GOD BLESS
LAS VEGAS, NV USA
DOES PRAYER REALLY WORK? HOW EFFECTIVE IS LONG DISTANCE COLLECTIVE PRAYER?
Concerned Prayer Partners Worldwide Were Asked This Question:
WHY NOT JOIN US FOR AN EXCITING PROJECT WITH THOUSANDS OF PARTICIPANTS FROM AROUND THE GLOBE ALL FOCUSED ON PRAYING BLESSINGS FOR THE ENTERTAINMENT CAPITAL OF THE WORLD ?
IN ORDER TO KEEP THE FOCUS OF ALL OUR PRAYER VOLUNTEERS ON A SPECIFIC POINT OF PRAYER, WE HAVE SELECTED 30 SPECIFIC RESORT LOCATIONS EITHER ON THE FAMOUS LAS VEGAS STRIP OR WITHIN A FEW BLOCKS, PLUS ON THE 31st DAY OF SEVEN OF THE MONTH, VOLUNTEERS WILL BE ASKED TO FOCUS BLESSINGS UPON THE ORIGINAL DOWNTOWN SECTION OF LAS VEGAS.
WARNING:.There are no more two-headed monsters in Las Vegas than in any other city in the USA. Do not allow yourself to perceive the residents and tourists in this city as they are presented on TV or in the movies. Most folks are just hard-working people trying to survive while hoping to find new blessings for themselves and their families each and every day. That is where you can come in by praying that miracles will happen as volunteers collectively join together to pray "real" blessings on the city, the one and a half million plus valley residents and the 40+ million tourists expected each year. Let's just see what kind of effect "real" prayer blessings of Peace, Love and Harmony have on possibly the best known city on the planet! Please join in all the fun and adventure by sending an email today so you can receive all the details and up to date reports.
THE LAS VEGAS PRAYER POWER PROJECT
GOD BLESS
LAS VEGAS, NV USA
With "PERFECT" PEACE
"PERFECT" LOVE and
"PERFECT" HARMONY
IMPOSSIBLE, You Say? Not With God! With God ALL THINGS ARE POSSIBLE!
THE ULTIMATE TEST FOR "REAL" PRAYER POWER BLESSINGS



Below you will find 31 numbers, some with only one hotel property listed and others included with additional, associated properties.

There will be four ways a person can participate in revealing to the world HOW POWERFUL PRAYER BLESSINGS REALLY CAN BE!

#1 A person prays blessings according to the calendar for the designated hotel property according to the day of the month i.e. Day one is The Stratosphere etc....The prayer partner will focus on it and pray blessings once an hour for ten seconds, one minute, a half hour or all day...whatever they can spare...but at least once an hour for ten seconds praying for God to move mightily with blessings toward that day's selected point of prayer..etc...

#2 Each participant secretly (or they can tell the world, it doesn't matter) picks ONE specific hotel on the list that speaks to their spirit and prays over it EVERY DAY as long as he or she feels a prayer partner should be asking God in prayer to move on the property with blessings for the employees, tourists and all events that occur at the selected property that day.

#3 Each participant prays blessings of prayer at least three times a day specifically mentioning the name of each of the properties listed in the 31 list again awaiting a mighty move as the result of the Collective Power of Prayer Blessings.
# 4 Pray for Strength, Wisdom and Extreme Blessings Of Perfect Peace, Perfect Love and Perfect Harmony for every person on the planet who is also praying for all the prayer partners at PRAYERCHAPLAIN.COM. As we all draw strength from each other, we will see an even greater response in our collective prayer project for Las Vegas.
---
31 DAYS OF PRAYER BLESSINGS
FOR LAS VEGAS STRIP HOTELS
| | | | | | |
| --- | --- | --- | --- | --- | --- |
| 1. Stratosphere | 2. Sahara | 3. Riviera | 4. Circus Circus | 5. Las Vegas Hilton | 6. The Encore |
| 7. The Palazzo | 8. Wynn Las Vegas Resort | 9. Treasure Island | 10. The Venetian | 11. Harrah's | 12. The Mirage |
| 13. The Imperial Palace | 14. Caesars Palace | 15. Flamingo | 16. Bill's Casino (formerly Barbary Coast) | 17. Rio | 18. Bally's |
| 19. Bellagio | 20. Palms | 21. Hard Rock | 22. Paris | 23. Monte Carlo | 24. Planet Hollywood |
| 25. MGM Grand | 26. New York - New York | 27. Tropicana | 28. Excalibur | 29. Luxor | 30. Mandalay Bay |
31. ALL DOWNTOWN HOTELS including Main Street Station, California, Plaza, Vegas Club, Lady Luck, Golden Gate, Binion's Horseshoe, Golden Nugget, Fremont, Four Queens, Fitzgerald's, El Cortez, and other smaller downtown venues
---

31 Days LAS VEGAS STRIP HOTEL
PRAYER BLESSINGS LIST
Please Note That Some Properties Also Include Praying For Extra Properties That Are Either Located Next Door Or Are Part Of An Ownership Corporate Family:
LAS VEGAS STRIP HOTEL
PRAYER BLESSINGS LIST
For Each Day Of The Month
1. Stratosphere
2. Sahara
3. Riviera
4. Circus Circus
(& slots for fun casino)
5. Las Vegas Hilton
&. Las Vegas Convention Center
6. Encore

7. Palazzo

8. Wynn Las Vegas
9. Treasure Island
10. The Venetian
(& Sands Expo Center)
11. Harrah's
12. The Mirage
13. Imperial Palace
14. Caesars Palace
15. Flamingo
16. Bill's Casino

17. Rio
18. Bally's
19. Bellagio
20. Palms
21. Hard Rock
22. Paris
23. Monte Carlo
24. Planet Hollywood
25. MGM Grand
26. New York - New York
27. Tropicana
28. Excalibur
29. Luxor
30. Mandalay Bay
& The Four Seasons (together, same bldg)
-------------------------------
DAY # 31
(all of the downtown area)
DOWNTOWN Las Vegas
1. Main Street Station
2. California
3. Plaza
4. Vegas Club
5. Lady Luck
6. Golden Gate
7. Binion's Horseshoe
8. Golden Nugget
9. Fremont
10. Four Queens
11. Fitzgeralds
12. Neonopolis Entertainment Center
13. El Cortez
---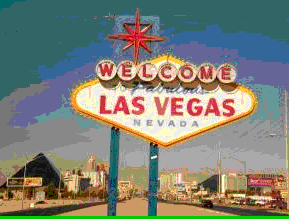 For immediate answers to questions and participation in this Las Vegas Prayer Power Project contact us at www.prayerchaplain.com


---
THEN BE SURE AND CONTACT US WITH YOUR PRAYER REQUEST BEFORE 12 MIDNIGHT TONIGHT SO WE CAN INCLUDE YOUR PETITION AT OUR NIGHTLY


MIDNIGHT HOUR MIRACLE PRAYER CELEBRATION
AND TOMORROW YOU CAN BEGIN RECEIVING ANSWERS TO YOUR PRAYERS.


When you write, be sure and put MIRACLE PRAYER NEEDED in the subject location of your email:

Remember............

God Will Always Make A Way

Where There's Seems To Be NO WAY!

God Bless You For Looking To Him
---
---
Email: Click Here To Contact Your Personal Online Prayer Partner
---
OUR PRAYER PROJECT IS SUPPORTED BY PEOPLE WHO LOVE GOD
"We trust the Lord to provide all the needs of this work so we can continue to be a blessing to as many people as possible by freely sharing the talents and gifts God has imparted to us as we serve others in His Name; Philippians 4:19, Luke 4:18, Romans 4:17