THE VEGAS CHAPLAIN Is Here For You
Because When You Are Hurting
You Really Need
"Someone Who Cares"


The Vegas Chaplain is a Community Outreach Service


Providing Encouragement, Counseling and Direct Involvement In Solving Problems for visitors and locals throughout the Las Vegas Valley each year. The Goal of The Vegas Chaplain and his Dedicated Staff of Volunteer Workers is to be a Blessing to all men and women by sharing the "Life-Changing"Message of the Beatitudes found in Matthew 5:3-12.


"God Will Always Make A Way Where There Seems To Be No Way,
If We Just Stop And Pray."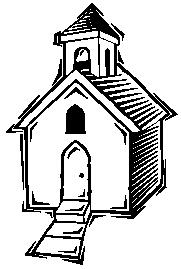 THE VEGAS CHAPLAIN WANTS TO PRAY FOR YOU:
Email: Click Here to CONTACT THE VEGAS CHAPLAIN:
MISSION STATEMENT OF THE VEGAS CHAPLAIN:
To Be A Spiritual And Emotional Caregiver Who Works Outside A Church Setting As A Pastoral Practitioner Seeking To Comfort, Console And Provide Solutions And Guidance To Those In Stressful Environments And To Build A Relationship Of Trust Through A Compassionate Presence Offering Support, Understanding, Counseling And Help By Initiating An Encouraging Message That Motivates And Assists In The Positive Management Of A Person's Personal Problems According To Each Individual's Expressed Attitudes And Beliefs.
---
**VegasChaplain.com Is An
Independent Community Outreach Ministry
---
PRAYER CAN CHANGE YOUR LIFE!
THE VEGAS CHAPLAIN WANTS TO PRAY FOR YOU!


"If You Need Someone To Take Your Prayer Requests Before The Throne Of God Or Wish To Be A Part Of A Fellowship Of Prayer By Interceding For Others, Please Accept Our Invitation To Join Us."



THE GOOD NEWS
ONLINE CHURCH OF PRAYER

,
The Good News Church of Prayer is a worldwide ministry devoted to the encouragement of everyone on this planet in seeking God's Perfect Will in every aspect of our lives through the awesome power of prayer.
No matter where you live globally, we invite you to join us in prayer and worship every week for a three hour service. At our headquarters on the West Coast of the United States, we will be lifting up prayer and praise to the Lord on Sundays from noon until three PM Pacific Standard Time.
Since there is no distance in prayer spiritually, if you are praying with us during our three hour service on Sundays, then we can all have the same effective power in prayer that we would have if we were standing side by side in the same church building in the same city. Praise God He is not limited to time nor space!
Best of all, the GOOD NEWS is that we know that GOD WILL ALWAYS MAKE A WAY WHERE THERE SEEMS TO BE NO WAY!
So please join us this Sunday for three exciting hours of refreshing power and praise as we all look to God for His Mercy and Guidance!
Prayer Requests
Let us join together with you in petitioning the Lord for your family, friends and your own personal needs
Email us today at:
goodnewsprayers@yahoo.com
LET'S BELIEVE GOD
FOR MIRACLES !!!
CONTACT THE VEGAS CHAPLAIN:
Email: vegaschaplain@yahoo.com
Or Call 702-254-6092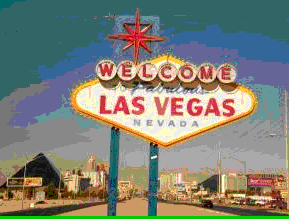 Since 1984
The Vegas Chaplain
Has Been
Serving The Las Vegas Valley
He Wants To Personally Pray For You
"God Will Always Make A Way
Where There Seems To Be No Way
Even In Las Vegas"
And You Can Be Sure That EVERYONE NEEDS PRAYER
Email:
Click Here
To Contact The Vegas Chaplain For Prayer
---
The Vegas Chaplain is a Minister, Christian Broadcaster, Director of The USA Reading School Free Online Educational Outreach Which Has Assisted Over Fifty-Thousand Students In 12 Years Improve English Reading Skills By Studying The School's Original Curriculum
---
The Vegas Chaplain And His Wife, Janae, Hosted and Produced Hundreds Of Syndicated Christian Radio Interview Programs And Were Blessed And Honored To Have Their Guest List Include Such Well Known Defenders Of The Faith As:


Jack Hayford, D.James Kennedy, Bishop T.D. Jakes, Ed Cole, Rex Humbard, Hal Lindsey,
LaVerne Tripp, David Jeremiah, E.V. Hill, Richard Roberts, Glen Berteau, Scott Bauer,
Ben Kinchlow, Bill Bright, Cliff Barrows, Pat Boone, T.L. Osburn, Shelia Walsh,
Dave Dravecky, Dr. Donald L. Whitaker, Steve Gatlin, Joy Haney, Pat Shaughnesy, Don Moen,
Dennis Agajanian, Steve Brock, Bob Larson, Meadowlark Lemon, R.W. Shambach, R.C. Haus,
Tommy Coomes, Tom Vegh, Johnny Hart, Gordon Stoker, Josh McDowell, Jeff Fenholt,
Morris Cerullo, Gil McDowell, Peter LaLonde, Randolph and Johanna Michaelson


and Many Other Wonderful Christian Servants. Their testimonies on the air of God's Miracles and Mercy in their own lives and in the lives of others have been an inspiration to millions of listeners and to those who have read many of the program transcripts found by visiting the following Radio Program Website. Click Here and you also can enjoy the powerful message presented by many of our radio guests.
---

And
THE WORLDWIDE
MIRACLE PRAYER NETWORK
Want To Pray For You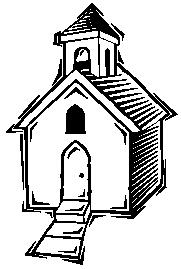 We would be honored to include your special needs in our daily petitions to our Heavenly Father.
And if you are not currently in fellowship with a local church, The Vegas Chaplain will be happy to act as your personal online prayer partner until you are able to join an active group of believers in your area. A local assembly of like-minded believers is indeed scriptural, but remember we are here for you if you have an immediate need for prayer.
PLEASE EMAIL YOUR PRAYER REQUESTS TO YOUR PERSONAL ONLINE PRAYER PARTNER, THE VEGAS CHAPLAIN AND THE ONLINE GOOD NEWS PRAYER TEAM:
*(Optional)*If you live in the Vegas Valley, you may include your local phone number and postal mailing address as we might be able to contact you about upcoming Good News Church Of Prayer events.
Email: Click Here To Send Your Prayer Request
If you wish to correspond with Your Personal Online Prayer Partner, The Vegas Chaplain by Postal Mail, send an email and include POSTAL ADDRESS in the subject area of your email.

---
goodnewschurchofprayer.com is an online outreach ministry

---
THEN BE SURE AND CONTACT US WITH YOUR PRAYER REQUEST BEFORE 12 MIDNIGHT TONIGHT SO WE CAN INCLUDE YOUR PETITION AT OUR NIGHTLY


MIDNIGHT HOUR MIRACLE PRAYER CELEBRATION
AND TOMORROW YOU CAN BEGIN RECEIVING ANSWERS TO YOUR PRAYERS.


When you write, be sure and put MIRACLE PRAYER NEEDED in the subject location of your email:

Click here to learn more about our nightly
MIDNIGHT HOUR MIRACLE PRAYER PARTY AND THE WORLDWIDE MIRACLE PRAYER NETWORK

Remember............

God Will Always Make A Way

Where There's Seems To Be NO WAY!

God Bless You For Looking To Him
---
OUR MINISTRY IS SUPPORTED BY GOD'S PEOPLE
"We trust the Lord to provide all the needs of this ministry so we can continue to be a blessing to as many people as possible by freely sharing the talents and gifts God has imparted to us as we serve others in His Name; Philippians 4:19, Luke 4:18, Romans 4:17
---
Email: Click Here To Contact Your Personal Online Prayer Partner, The Vegas Chaplain
To Learn More About How The Vegas Chaplain Can Help You Renew Your Wedding Vows In Las Vegas, Click Here
---