Cooksey Evangelistic Ministries
Needs Your Prayer Support
In Taking Back What the Enemy Has Taken
From America!
Maybe You Saw The Vegas Chaplain and Online Pastor Of The Good News Church Of Prayer, Rev. William On His Many Special Cross-Country Tours Of the Last 20 Years
Below He Is Pictured In Some Of His Adventures Sharing The Gospel!


PRAYER AND PRAISE
GOSPEL MUSIC CONCERTS!!!
ON TOUR ACROSS THE
U.S.A.
In Large Arenas, Churches, Meeting Halls, Outdoor Rallies, Swap Meets or
Straight To The Highways & Byways of America as pictured below just to reach one more soul for Jesus
(Luke 15:7 & 10).
In Proverbs the Bible declares, "He Who Wins Souls Is Wise!"
So let's all make the most of our short time here on this Earth. Come join us on this exciting journey to take as many to Heaven as God will allow us to reach with the message of THE GOSPEL!
AMERICA SURE NEEDS A "JESUS WAKE-UP CALL" REVIVAL SOON!
The Vegas Chaplain, Online Pastor William Has Always Delivered the Same Message When He Appeared Before Crowds of 25,000 as He Did When Witnessing To One Person: JESUS IS LORD and Is The Only Name Whereby Man Can Be SAVED! (Acts 4:12)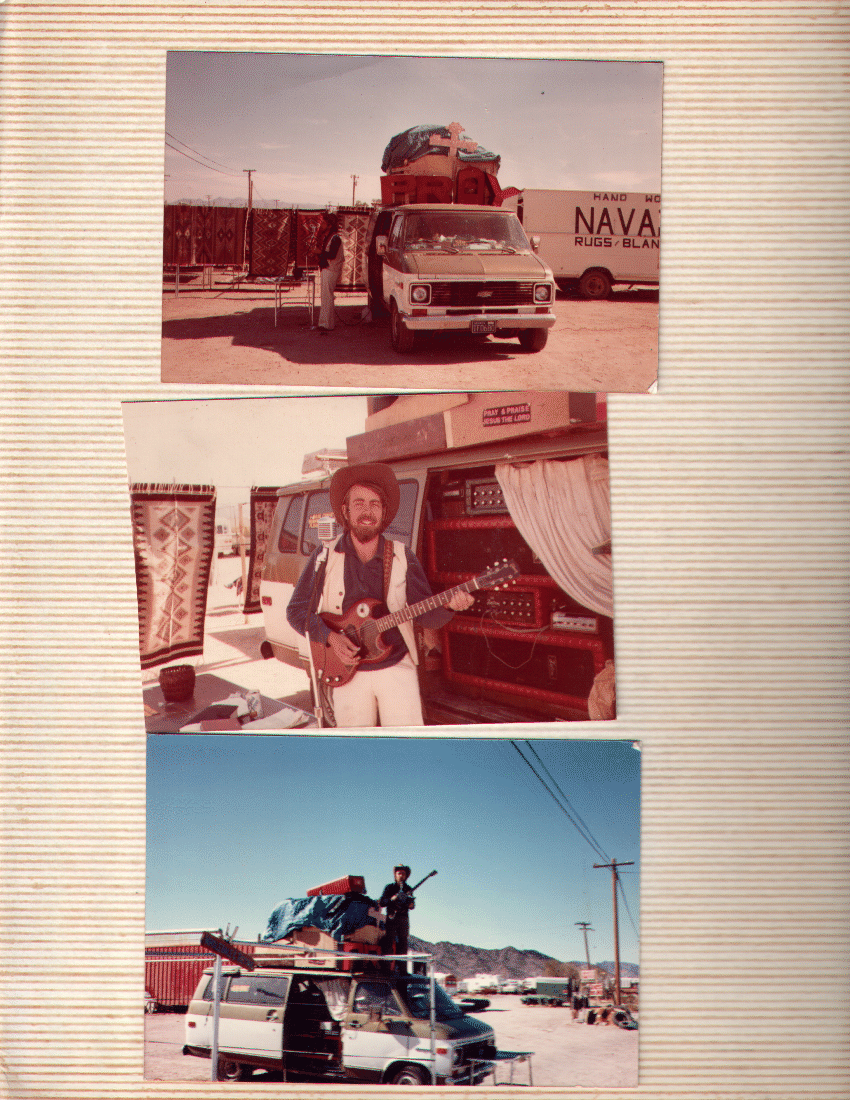 The Vegas Chaplain Would Love To Bring A GOOD NEWS CONCERT To Your City:
Send us an email below if you would like to help us bring a powerful Prayer and Praise Music Concert to a church or an auditorium in your area.
We are an approved 501(c)3 non-profit organization and can give business and personal receipts to all those who assist us in spreading the Life-Changing Gospel of Jesus Christ.
We will respond to your email with details of the concert's expenses and help you organize other partners to join together in making this outreach a reality in a lost and dying world.


Click Here To Email The Vegas Chaplain for more information about sponsoring a concert.

We will respond to all serious inquiries.

OUR CONCERT SCHEDULE OF UPCOMING DATES AND LOCATIONS WILL BE TOTALLY ORCHESTRATED AND ARRANGED BY THE LORD AS HE CALLS ON HIS PEOPLE TO PARTNER WITH US ACCORDING TO HIS PERFECT WILL!

If you require more detailed contact information about our ministry at this time, please visit:

goodnewschurchofprayer.com or vegaschaplain.com

Thanks so much for your prayers and support of all evangelistic outreach ministries across America and the World. May God continue to bless you and our country until the coming of our Lord.

Pictured below is internationally known Evangelist Morris Cerullo with The Vegas Chaplain and Good News Church Of Prayer Pastor William, along with his beloved late wife, Janae, backstage after a soul-winning revival crusade.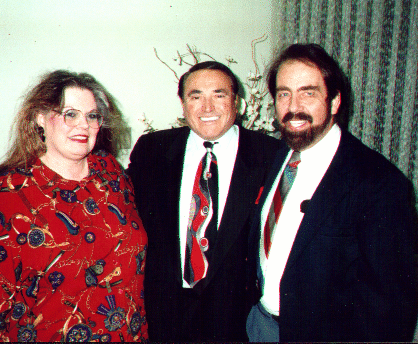 It was this night Brother Cerullo said he surely had a Word from the Lord that even though William and Janae's ministry had already included a nationally syndicated Christian radio interview program and the beginning of a worldwide online free reading school, there was still a much more powerful work ahead for them to do in reaching lost souls. We are grateful that the Lord has blessed us so much with so many opportunities of service. And I strongly feel that Prayer and Praise Gospel Music Concerts across our country could well be this more powerful work left for our ministry to do of which Brother Cerullo spoke. Your prayers are indeed appreciated as the ministry moves forward in faith knowing the Lord is more than able to bring it all to pass according to His Perfect Will for each of our lives and the lives of all those who need to be saved, healed and delivered, believing and standing faithfully on the message our Lord gave in Luke Chapter 4.
Along with Brother Cerullo, William and Janae's Syndicated Christian Radio Interview Program's Guest List Included:
Jack Hayford, D.James Kennedy, Bishop T.D. Jakes, Ed Cole, Rex Humbard, Hal Lindsey, LaVerne Tripp, David Jeremiah, E.V. Hill, Richard Roberts, Glen Berteau, Scott Bauer, Ben Kinchlow, Bill Bright, Cliff Barrows, Pat Boone, T.L. Osburn, Shelia Walsh, Dave Dravecky, Donald L. Whitaker, Steve Gatlin, Joy Haney, Pat Shaughnesy, Don Moen, Dennis Agajanian, Steve Brock, Bob Larson, Meadowlark Lemon, R.W. Shambach, R.C. Haus, Tommy Coomes, Tom Vegh, Johnny Hart, Gordon Stoker, Josh McDowell, Jeff Fenholt, Gil McDowell, Peter LaLonde, Randolph and Johanna Michaelson and Many Other Wonderful Christian Servants. Their testimonies on the air of God's Miracles and Mercy in their own lives and in the lives of others have been an inspiration to millions of listeners and to those who have read many of the program transcripts found by visiting WIlliam and Janae's Radio Website. Click Here and you also can enjoy the powerful message presented by many of our radio guests.

Click Here to visit our worldwide free online reading school at usareadingschool.com