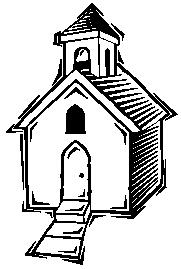 If You Really Love The One You Married

"THEN IT'S TIME
TO RENEW YOUR VOWS IN VEGAS FOREVER?"

How To contact us for a Renew Your Vows Event:


Email


Or Call 702-773-5809 To Let The Prayer Chaplain To The Stars Help You Plan This Special Ceremony
To Renew Your Vows In Vegas And Put New Life In Your Marriage
---
---
When You Contact Him In Advance The Prayer Chaplain To The Stars Will Come To The Location Of Your Choice In The Beautiful Las Vegas Valley For A Formal Or Informal Renewal Ceremony Celebration Joining Together Two Hearts As One For All EternityThe Prayer Chaplain To The Stars Will Help You Personalize Your Vows,

He Will Declare An Eternal Blessing On Your Union

And He Will Sing His Original Classic Vegas Wedding Song And Number One Hit Record In 150 Cities,
"Tender Lovin' Care" At The Close Of The Ceremony And As Seen On The VH1 TV Network Filming At The Candlelight Wedding Chapel In The Center Of The Famous Las Vegas Strip.


TENDER LOVING CARE

---
A woman's place is with her man
From the day she says "I do."
Right by his side now she will stand
In good and hard times too
In sickness and in health
In poverty and wealth
On you I will depend
Right to the very end
So please keep me
And always give me
Tender Loving Care
And when things just aren't going right
And the bank account is low
You comfort me from sleepless nights
Instead of worrying so
At home or far away
Every night and every day
You know how to keep me there
So I'll say a special prayer
God will let you keep on giving me
Tender Lovin' Care
You don't get everything you want
But somehow you just don't mind
You could ask for things but you don't
You won't put me in a bind
If I'm laughing or I'm crying
Your faith in me keeps me trying
Even when we're old and gray
I'll thank the Lord each day
That you loved me and you gave me
Tender Lovin' Care

How To Arrange A Renew Your Vows In Vegas Event:


click here to send email


Or Call 702-773-5809 To Reserve The Prayer Chaplain To The Stars
To Renew Your Vows In Vegas And Put New Life In Your Marriage
---
PrayerChaplain.com is a Community Outreach Service
Providing Encouragement, Counselling and Direct Involvement In Solving Problems for visitors and locals throughout the Las Vegas Valley each year.
The Mission of The Prayer Chaplain and his Dedicated Staff of Volunteer Workers is to be a Blessing to all men and women by sharing the "Life-Changing"Message of the Beatitudes found in Matthew 5:3-12.
Click Here To CONTACT PRAYERCHAPLAIN.COM:

---
---
---
---
---
"If You Need Someone To Take Your Prayer Requests Before The Throne Of God Or Wish To Be A Part Of A Fellowship Of Prayer By Interceding For Others, Please Accept Our Invitation To Join Us."

THE GOOD NEWS
ONLINE CHURCH OF PRAYER

,
The Good News Church of Prayer is a worldwide ministry devoted to the encouragement of everyone on this planet in seeking God's Perfect Will in every aspect of our lives through the awesome power of prayer.
No matter where you live globally, we invite you to join us in prayer and worship every week for a three hour service. At our headquarters on the West Coast of the United States, we will be lifting up prayer and praise to the Lord on Sundays from noon until three PM Pacific Standard Time.
Since there is no distance in prayer spiritually, if you are praying with us during our three hour service on Sundays, then we can all have the same effective power in prayer that we would have if we were standing side by side in the same church building in the same city. Praise God He is not limited to time nor space!
Best of all, the GOOD NEWS is that we know that GOD WILL ALWAYS MAKE A WAY WHERE THERE SEEMS TO BE NO WAY!
So please join us this Sunday for three exciting hours of refreshing power and praise as we all look to God for His Mercy and Guidance!
Prayer Requests
Let us join together with you in petitioning the Lord for your family, friends and your own personal needs
Email us today at:
vegaswatchdog@yahoo.com