---
Welcome To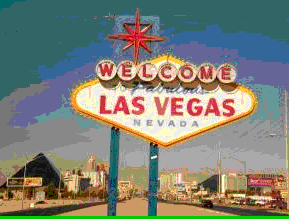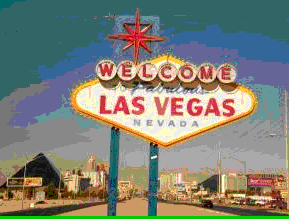 SHOPPING VEGAS .INFO
YOUR VIRTUAL VEGAS ADVENTURE
---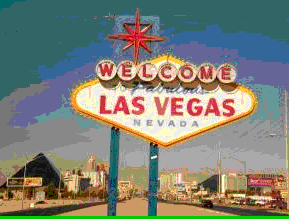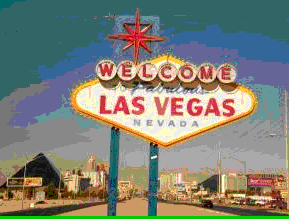 The ONLY PAGE You'll Need To Find "The Most Fun"
And Get "The Greatest Experience Of Your Life"
In The Most Exciting City On Planet Earth !!!
---
THIS IS A ONCE IN A LIFETIME CHANCE FOR YOU TO HAVE MORE FUN THAN IS LEGALLY POSSIBLE AND STILL BE HELPING CHILDREN AND ADULTS HAVE THE OPPORTUNITY TO LEARN TO READ AT NO CHARGE OR OBLIGATION AT THE USA READING SCHOOL ONLINE. JUST FOLLOW THESE DIRECTIONS:
---
Go For The Most Exciting, Complete Fantastic Choice Of All!
Your Special VIRTUAL VEGAS DATE
With Guinness Book Record Breaker, Wild Bill, Himself!
You And Wild Bill Can Share An Unforgettable Dining Experience
At One Of Vegas's Five Star Gourmet Restaurants.
Together You And Wild Bill Can Enjoy An Award-Winning Entertainment Show
Like Celine Dion, Wayne Newton, Tom Jones
Or A Broadway Show Like "The Producers" Or "Phantom Of The Opera"
Ending The Evening With Dancing Or Embracing The Bellagio Fountains Spectacular
---
"YOUR VIRTUAL VEGAS DATE EXPERIENCE"
---
You'll Never Have To Leave The Comfort Of Your Home
Because The Entire Evening Wild Bill Will Be Describing Every Second Of This Fantastic Virtual Vegas Adventure On His Cell Phone Speaking Directly To You As He Brings You The Enthusiasm And The Dynamic Inspiring Action Going On All Around Him. You Can Just Close Your Eyes And Wild Bill's Dramatic Presentation Of This Breath-Taking Evening Will Make You Feel As Though You Are RIGHT THERE With Him Every Step Of The Way! This Could Be The Most Exciting Experience Of Your Entire Life! And To Top It All Off, Wild Bill Will Be Taking Still Pictures And Video Of The Highlights Of The Entire Evening So You Can Relive This Fantasy Adventure Over And Over Again!

But Best Of All, Your Thrilling Evening In Las Vegas Will Be Helping Wild Bill Continue To Keep The USA Reading School Free And Open To Every Child Or Adult On The Planet Who Asks For Enrollment So They Can Improve The Quality Of Their Lives By Mastering Basic Reading Skills. Your Evening Of Fun Will Help Bring A Major Blessing In The Lives Of Thousands Worldwide. Thank You So Much For Your Kindness.

This Fabulous Virtual Vegas Evening Spectacular With Wild Bill Will Be Reserved For Those Very Special Friends Of The USA Reading School Who Make A Five-Hundred Dollar Investment In A Once In A Lifetime Opportunity To Have Such A Memorable Experience That Touches The Lives Of Children And Adults From All Over The Globe! In Order To Reserve Your Special Evening, Just Send An Email Right Now To usareadingschool@hotmail.com Or You May Try And Leave A Number For Wild Bill To Call You By Leaving A Message At 702-254-6092 . I Am So Excited About All The Fun We Are Going To Have On Our Big Night Out In Vegas! Please Hurry And Contact Me So I Will Be Able To Book The Restaurant And Entertainment Show Of Your Choice ASAP! This Is Really Going To Be Fun!
---
With Wonderful People Just Like You Hiring Wild Bill To Perform
One Of His Hundreds Of Talents And Services,
We Could All Have Fun And Still Keep The Reading School Free And Open
To All Who Ask To Enroll! Thanks So Much For All Your Help!
SO LET'S HAVE SOME FUN
AND KEEP THE SCHOOL GOING AT THE SAME TIME
SEND ME MONEY
And I Will Guarantee You
LOTS OF F U N

---
This Opportunity Is To Benefit All The Students Of The USA Reading School Which In 14 Years Has Helped Over 50,0000 Children And Adults Worldwide. Thank You For Your Support And Love.
---
If You Have A Question About This VIRTUAL VEGAS ADVENTURE, Just Email The Publisher Of THE VEGAS WATCHDOG Daily News By Clicking Here ! Or Go To http://www.sendmemoney.info And Learn Even More.