COMING SOONER THAN YOU THINK !
TO A MOVIE SCREEN NEAR YOU
TRAILER PARK SNATCHERS!!!! (Where Did Everybody Go???)
"Original Story Concept Inspired By Movie Studio Visionary, JIMMIE R. VESTAL,
CEO Of Sand and Palms Productions; Las Vegas, Florida and Myrtle Beach!
---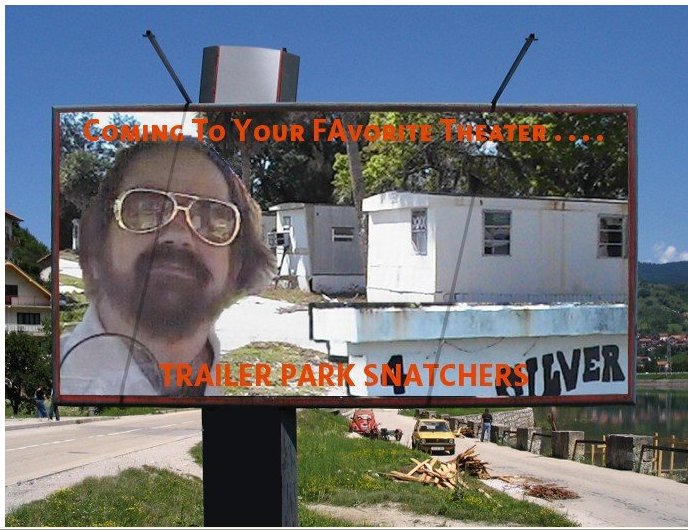 TO PREPARE YOURSELF FOR GETTING THE MOST OUT OF THIS UPCOMING EPIC
YOU'LL WANT TO ORDER YOUR OWN ADVANCE COPY
OF WILD BILL'S OFFICIAL MOVIE GUIDEBOOK
Personally Signed By Wild Bill Himself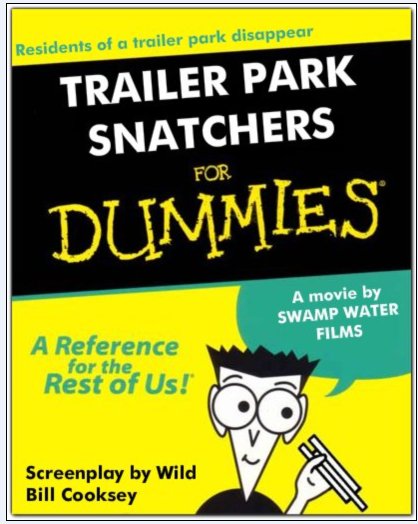 SEND A $20.00 Bank Money Order Made Out To:
Jimmie Vestal
Swamp Water Films / Sand and Palms Productions
c/o Jimmie Vestal
6310 62nd Street
Pinellas Park, FL 33781-5225
(Be Sure And Include Your Email Address)
DO YOU HAVE ANY IDEA HOW MUCH $$$
THIS WILL BRING ON EBAY
AFTER THE MOVIE IS RELEASED?
HURRY AND ORDER BEFORE THE MOVIE COMES OUT!!!
SNEAK PREVIEW TEASER
---
Learn More About These Disturbing Mobile Home Disappearances
By Visiting WILDBILLUSA.COM
---
---
---