---
NO MATTER WHERE YOU ARE ON THE PLANET
YOUR LIFE WILL CHANGE AFTER ONE PHONE CALL
TO COOKSEY AT 702-254-6092
DON'T WAIT...DO IT NOW!!!
---
"How Much More Can You Take?"

"9 -11" ___ BIRD FLU ? ___ Devastating Hurricanes, Earthquakes and Floods ___ Biochemical Terrorist Attacks ___ Diagnosed With A Terminal Illness ___ Family Death or Divorce ___ Impossible Credit Card and Financial Debt ___ Outrageous Gas Prices ___ Or Something As Trivial As Being Stuck In Long Lines Of Traffic!

CALL 702-254-6092
COOKSEY HAS THE ANSWER
THAT CAN GIVE YOU PEACE
IN THE MIDST OF THE STORM
How Much More Can You STAND?
And WHAT'S NEXT?!?!?


---
STOP THE MADNESS IN YOUR LIFE
CALL 702-254-6092 FOR A FREE CONSULTATION TODAY
---
Since We Live In Such A Strange And Changing World
Isn't It Time For You To Get Serious And.....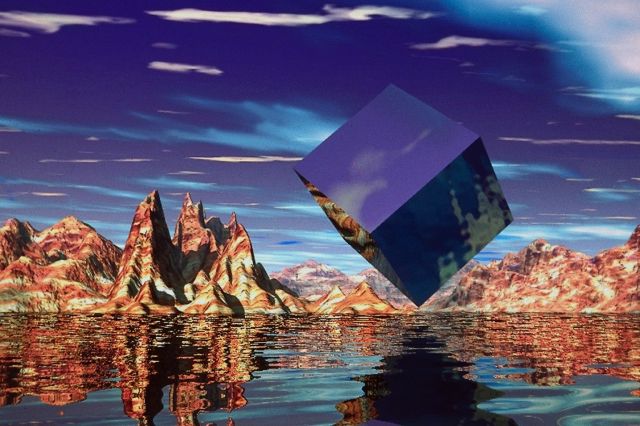 TURN OFF THE
S_T_R_E_S_S ???


(Is Someone Trying To Tell You Something?)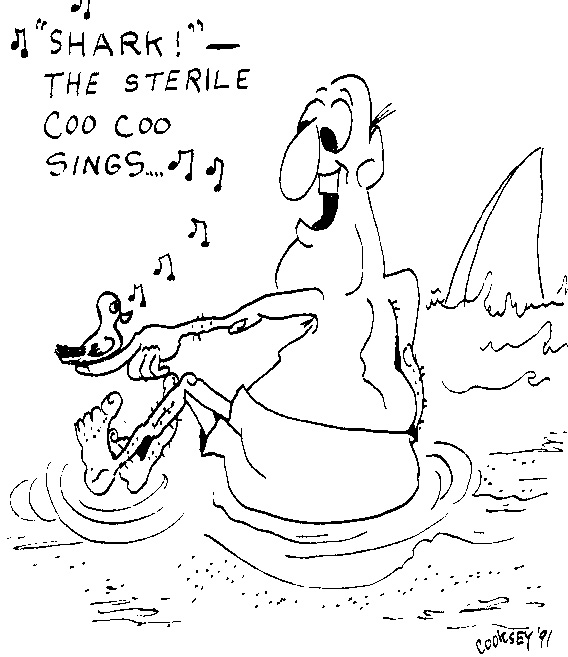 (See It's Working Already.)
TURN ON YOUR LIFE
START
DE - STRESS - A - LIZING
Y_O_U_R_S_E_L_F
TODAY!!!
---
LET US HELP YOU FIND THE RIGHT PLACE TO BEGIN
Call 702-254-6092 For A Free Consultation Or Send An Email To turnoffthestress@yahoo.com
---
"When It Seems Like
ALL HELL Is Breaking Loose
All Around You!"
YOU NEED
THE PLAN

"P"__RESSURE

"L"__ESS

"A"__NXIETY

= "N"__EUTRALITY

"Whatever You Sow, You WILL Reap!"
If You Have Planted Positive Seeds In Your BODY, MIND And SPIRIT, Then You Can Expect A Positive Harvest In A Balanced, Abundant Life.

Many People Spend A Lifetime Trying To Dig Up, Cover Over Or Defensively Deny Responsibility For All Those Negative Seeds They Have Planted In The Past.

Today....Right Now....Make A Commitment To ONLY FOCUS On Planting Positive Seeds In A New Field Of Your Future, Free And Clear, That Will Be Deeded To Only You For A New Beginning Once You Have Completed Your Mission Of Following

THE PLAN
#1. Identify The Negative Effects On Yourself And Others That Are Being Caused By The Current Intensity Of Internal PRESSURES Of Conflict You Are Feeling In Your Life.
#2. Set Your Goal To Subtract, Take Away, Erase Or Just Give LESS Priority To The Things That Are Causing Anxiety In Your Life.
#3. Identify Everything That You Feel Is Influencing And Creating That ANXIETY In Your Life.
#4. Realize That Once You Have Given LESS Priority To The Anxiety Factors Which Are Fueling The Negative Responses Affecting The Day To Day Pressures You Are Feeling In Your Life, You Will Begin To Enter Into A State Of Total NEUTRALITY. This Means YOU HAVE CHOSEN NOT TO PARTICIPATE IN THE WAR THAT IS GOING ON ALL AROUND YOU. You Are Not Denying That There Is A War And That There Are Adversaries In Full Battle. But You Have Chosen To BE NEUTRAL And Refused To React Or Be Influenced Negatively In Any Way To The Actions Of Those Around You. You Agree To No Longer Allow Them To Control You Or Define You By Your Reactions To Them, Because Your Focus Is Now Totally On Planting Positive Seeds In The New Field Of Your Future. You Do Not Think, Speak Or Act Unless You Are 100% Sure You Are Planting Positive Seeds In Your New Field. Your Decision Will Reap For You Inner Peace Inside Your BODY, MIND And SPIRIT.

Remember....You Do Not Have The Power To Change All The Circumstances Going On Around You.

But You Do Have The POWER TO MANAGE WHAT GOES ON INSIDE OF YOU. And We Are Going To Help You Learn How To Do Just That Because THE PLAN works!

"The Good News Is:
YOU DO NOT HAVE TO DO IT ALONE.
WE WILL BE THERE TO HELP YOU STEP BY STEP AS YOU WIN THIS VICTORY OVER THE STRESS IN YOUR LIFE."


Think How WONDERFUL It Will Be
To Feel "STRESS-FREE" In Your BODY __+__ MIND __+__ SPIRIT All Three Parts Of The Human Harmony Experience Must Be In Perfect Balance To Totally Eliminate ALL STRESS!!! Though Desired, No Human Will Ever Spend A Day Alive When Stress Is Not Present. Therefore, Though Humans Have No Power To Completely CONTROL STRESS,
ALL HUMANS DO HAVE THE ABILITY TO MANAGE STRESS.

So If You Have Been Seeking A Way To Live A More Abundant Life, WELCOME TO WHERE YOUR NEW LIFE WILL BEGIN! For A Free Personal Consultation That Will Start That Journey To Put YOU Back On Track For Peace, Health And Happiness, Call And Leave Your Name, Number And Best Time To Be Contacted.
CALL 702-254-6092
Or EMAIL Cooksey at turnoffthestress@yahoo.com

We Need To Talk, Because I Really Can Help You.
Your Friend,
COOKSEY
Cooksey & Associates
Professional Consultants Unlimited
Direct Quote From My "I'll CLimb That Mountain" Seminars, Book, Original Song and PBS and VH1 Documentaries
"You Can Solve Any Problem Big Or Small,
You Just Have To Find The Right Place To Begin"
And Now You've Found It!
Right Here At TURN OFF THE STRESS . COM


Pictured Below Is His Honor, Las Vegas Mayor, Oscar Goodman
Being Interviewed By Cooksey During A VH1 TV Network Taping At KLAS, The Local CBS Affiliate.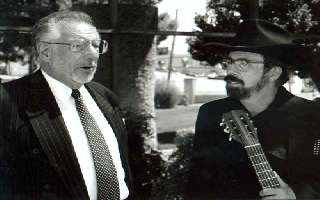 Let Cooksey Help You
TURN OFF THE STRESS
Author, Motivational Speaker, Syndicated TV and Radio Broadcaster, Seminar Instructor, Educational Curriculum Developer, Media Consultant, Guinness Book World Record Breaker, Charter Member of The Professional Biometric Personality Profiler Association

---
---
The Many Creative Talents and Skills of Cooksey Have Been Featured: On Networks Like CNN, CBS, TNN, TBN, VH1, Court TV and Dozens of ABC, NBC, CBS and Independent Television Affiliate Stations Around the Country; In Syndication Interviews in 22 Major US Radio Markets and on Hundreds of Local Broadcast Radio Outlets from Coast to Coast; In International Newspapers, Magazines, Educational Periodicals and on Private and Corporate Websites.
---
---
Visit http://bio.vegasartist.com To Click On The Link To The Extensive Cooksey Bio And You Can Read His Entire "I'll Climb That Mountain" Book Online.

---
Does Your Life Feel As Overwhelmed As The Two Swimmers In The Picture Below Must Be Feeling? You Don't Have To Anymore. Call 702-254-6092 For A Free Consultation Or Email Cooksey Today at turnoffthestress@yahoo.com And Learn How To TURN OFF THE STRESS!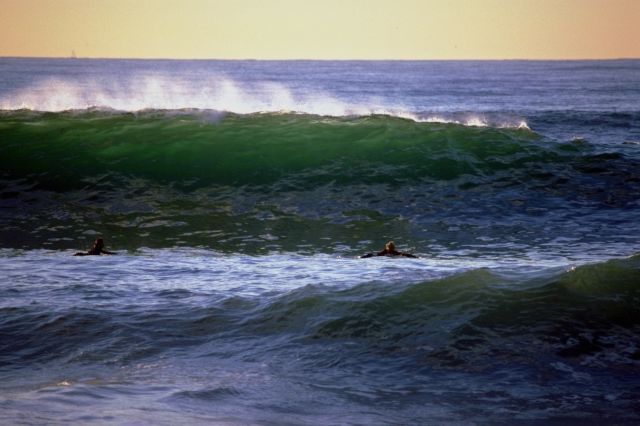 ---
---
---
---