THE USA GIVE-AWAY MALL
OFFICIALLY OPENS FOR BUSINESS IN
September, 2006
Mark Your Calendar And Get Ready To SAVE $$$ in 2006!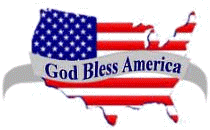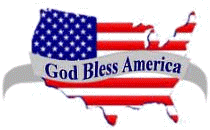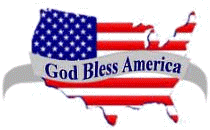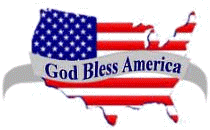 ---
IT PAY$ TO KNOW ALL ABOUT YOUR FAVORITE STORES IN THE
U - S - A GIVE-AWAY MALL
WIN
Your Share Of CASH , GREAT MERCHANDISE and PROFESSIONAL SERVICES Just For Winners! You Will Soon Be Able To Click Here For Rules And More Details:
To Win An Instant $100.00, Just Answer Your Phone By Saying
"I HAVE MY RECEIPT FROM THE USA GIVEAWAY MALL"!

THEN GET READY TO WIN EVEN MORE !!!
If You Don't Have A USA Giveaway Mall Receipt,

We Will Still Give You A Chance To Win Big Prizes By Answering Questions About Our Exciting Mall Businesses ! IT'S FUN AND ALL YOU HAVE TO DO TO GET STARTED WINNING CASH IS TO KNOW WHICH STORE IS ONE CLICK BEHIND EACH CELEBRITY! And Be Sure To Email Your Name And The Phone Number Where You Can Be Reached To The Email Posted Below, So You Can Be One Of The Lucky TEN USA GIVEAWAY MALL CONTESTANTS CALLED EACH DAY OF THE WEEK.
---
---
BELOW ARE TODAY'S CELEBRITY NAMES FOR EACH OF THE 12 AM HOURS: All You Have To Do Is Be Able To Tell Us The Name Of The Business That Is One Click Behind Each Celebrity Starting April 15, 2006 To Be On Your Way To Winning Big Prizes From Mall Merchants!
12:00
DAVID LETTERMAN AM (Be Sure You Know Each Day Each Celebrity Name In Each Of The 12 Sponsor Time Slots. This Could Be One Of The Contest Questions.)
1:00 AM
DOLLY PARTON
2:00 AM
SONNY KING
3:00 AM
LIBERACE
4:00 AM
GEORGE W. BUSH
5:00 AM
JERRY SEINFELD
6:00 AM
FAITH HILL
7:00 AM
ELVIS PRESLEY
8:00 AM
TIGER WOODS
9:00 AM
BRAD PITT
10:00 AM
DORIS DAY
11:00 AM
CHER
---
Get Ready To Receive Special Gifts
From All Of Our Mall Businesses
Bookmark This Page So You Will Not Miss Any Of The Wonderful Opportunities To Receive And Win Special Prizes And Outstanding Gifts From Our Excellent Merchants
At The
USA GIVE-AWAY MALL

To be a part of this historic new venture,
You may contact us directly at:
THE VEGAS WATCHDOG DAILY NEWS
http://www.vegaswatchdog.com
702-254-6092