---
---

FOR ANY INQUIRY ON THIS PAGE USE ONLY THIS EMAIL!!!.
---
Click here to Email Wild Bill ***Text or voicemail him at 702-773-5809
For quickest response TEXT ME NOW AT 702-773-5809
Join WILD BILL on FACEBOOK. ** Search For the name Wild Bill Cooksey
Send ALL Email to wildbillusa@hotmail.com
To assure email delivery
send a copy also to onlylasvegas@yahoo.com
---

USA MEDIA CONSULTANTS CEO, Bill Cooksey is:
The Perfect Speaker, Motivator, Master of Ceremonies, Event Host/Planner, Announcer, Graphologist/Profiler, Trainer, Coach, Business Consultant, Personal Counselor, Spokesperson, Syndicated TV & Radio Broadcast Host/Producer, Journalist, Author, Concert/Special Event Promoter, Musician, Actor, Comedian, Recording Artist, Songwriter & Guinness Book World Record Breaker


All Wrapped Up in One Dynamic, Creative Personality


For All Special Events, Occasions and Projects


USA MEDIA CONSULTANTS


CLICK HERE TO READ MY ONLINE BOOK_"I'll Climb That Mountain"_

YOU Could Break A Guinness Book World Record Too!
USA Media Consultants Can Show YOU How To Be Recognized As The BEST In The World At Whatever You Do!
CLICK HERE TO SEE AND HEAR MY TRIBUTE SONG TO THE BEST CITY OF THEM ALL
_____"LAS VEGAS USA"____
---
VegasWatchdog.com :Las Vegas News & PR Wire Service

USA MEDIA
CONSULTANTS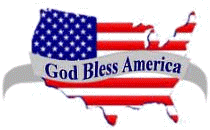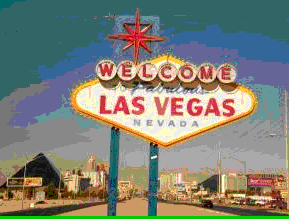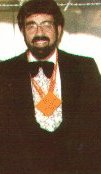 USA MEDIA CONSULTANTS
Publishing, Placement and Promotion
Television, Radio, Print, Internet & Special Events
Your Key To Success In All Areas Of Media
Is The Engagement Of The Services Of
Bill Cooksey:
A Professional, Personal Consultant
For Public Relations and Strategic Image Development
"WHEN YOU NEED SOMEONE WHO CAN GET THE JOB DONE RIGHT!"
---
The Best Public Relations and Strategic Image Development Experts: USA MEDIA CONSULTANTS: Choose "The Idea People"; Political Campaigns, Product Branding and Promotion, Entertainment Imaging, Advertisement Creation and Placement, Gala Event Productions, Turning Imaginations Into Reality USA MEDIA CONSULTANTS:
---
TEXT COOKSEY AT 7 0 2 . 7 7 3. 5 8 0 9 and I will call you ASAP
Click Here To EMAIL Us Today
For A Free Consultation About All Your Promotional And Media Needs
In The Video Below His Honor, Oscar Goodman, the Beloved Mayor of Las Vegas,
is interviewed by the USA Media Consultants' Mastermind, Bill Cooksey
at CBS Affiliate Channel 8 for a special segment for broadcast on The VH1-TV Network.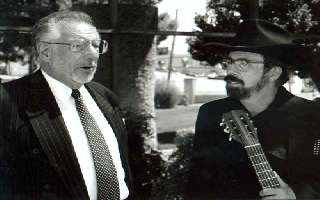 The Extensive, Creative Talents Of Mr. Cooksey Have Been Featured Nationally On The CBS, VH1, CNN, USA, TNN, TBN & CourtTV Networks, As Well As In International Magazines & Newspapers And On Hundreds Of Local Radio And TV Stations Across America. In April Of 2008 Cooksey's Exclusive News Coverage Of The U.S. Attorney Press Briefing At The Federal Courthouse In Las Vegas Earned Him The #1 Top Headline Story On The Global News Site Which TIME Magazine Named As One Of The Internet's Top Fifty Websites.

---

---
Bill Cooksey is quite capable of promoting, marketing and advertising any individual, group or business of any kind, shape or form. He is well seasoned and experienced in wisdom and knowledge with a unique ability to communicate the desired message from a mountain top or a soap box depending on what is available at the time. There is no limit to his resources of imagination and fresh ideas in motivation, inspiration and creativity.
---
Let him help you
"Climb Your Mountain To The Top Of The Top"!
---
MR. TRUMP And MR. COOKSEY In Vegas:
Mr. Cooksey Was Honored To Be Selected As One Of The Special Invited Members Of The International Press/Media Chosen To Be Present In A Private Ribbon-Cutting Event At The Official Opening Day Of The New TRUMP International Hotel And Tower. Even At The Crowded Affair, Mr. Donald Trump Was Extremely Gracious To Answer Cooksey's Questions. Off Camera, Mr. Trump Proved He Is Just A Straight Up Guy.
COOKSEY Interviews The DONALD's VEGAS PR DIRECTOR:
Two Weeks Before The Official Ribbon Cutting Event, TRUMP International Hotel And Tower Had A "Welcome House" Type Opening That Allowed The General Public And The Press To Come And View The New Property. In The Video Below, Mr. Cooksey Was Thrilled To Have The Opportunity To Interview The DONALD's Choice For His Vegas PR Director, Stacy Hamilton. She Is A Top Notch Professional Who Knows Exactly What She Is Promoting.
---
Cooksey's success in promotion of the careers and projects of others, as well as himself, is due to his commitment and dedication to get the job done in spite of the obstacles and objections of the establishment. His determination, ability to persevere and hard work ethic combine with integrity to create new avenues to follow in his quest to reach the end of the rainbow for clients. His game plan is to do as much as he can alone researching and evaluating all of the options available for the success of the project. Once all of the information has been collected, Cooksey becomes the ultimate quarterback team player, directing and executing each promotional action with precise detail and yet with perpetual flexibility. Cooksey's clients can count on the confidentiality of his work with them. Just as speech writers and promotional staff members for professionals with high visibility like the President, CEOs of major corporations and entertainment figures, Cooksey will not reveal any information about his clients or their business for any reason without their total consent. Bill's "never give up" attitude and natural "bounce back" spirit makes sure the ship never sinks and turns the lemon experiences into champagne lemonade. With an entertainer's heart, Cooksey's communication skills break through steel doors and bring the message home to folks who do not wish to hear anything from anyone at anytime.
Some observers have labeled him as "Wild Bill" Barnum or "P.T." Cooksey.
Perhaps, Las Vegas' Dean of entertainment columnists and critics, Joe Delaney who has been on the staff of the Las Vegas Sun newspaper since the Sixties, TV and radio host for decades, producer/director of multitudes of community activities and special events and an instructor of a course in hotel entertainment at the UNLV's College of Hotel Administration for 25 years said it best in the following letter about Cooksey's entertainment and promotional skills:
"To Whom it may concern:
Bill Cooksey came to my attention when he appeared in Las Vegas. THE FIRST ACT and ONLY act that I had seen other than SHECKY GREENE in New Orleans, circa 1952, that could go five and six hours non-stop and not repeat his material.
Cooksey is a person to person entertainer. He reaches and touches everyone in his audience.
I RECOMMEND HIM UNEQUIVOCALLY, AN OUTSTANDING PERFORMER IN ONE.
I always look forward to his return performances in Las Vegas.
God bless!
Joseph P. Delaney
Las Vegas Sun Newspaper


As you can see, his biography further down this webpage definitely establishes Bill Cooksey as a successful professional quite capable of promoting, marketing or advertising any individual, group or business of any kind, shape or form. He is well seasoned and experienced in wisdom and knowledge. Let him help you "Climb Your Mountain To The Top Of The Top"!
CONTACT:
Bill Cooksey
Email: wildbillcooksey@gmail.com

voicemail: 702-773-5809

---
"Thank you for making our three day seminar such a great success. All of our guests enjoyed it so much and you made our weekend very special."
Meeting Coordinator, Nevada's Largest Private Law Firm

---

---
Bill Cooksey Biography
Bill Cooksey is a professional, personal consultant in the field of public relations. He has had extensive publicity and promotions experience in entertainment, broadcasting, education, corporate/private ventures and possesses a unique ability to create the catalysts that make special events spectacular.
Cooksey has been involved in high level policy and project planning and execution for his own career as a TV/Movie Producer, Recording Artist, Concert Promoter, Syndicated Radio Host and Producer, Guinness Book World Record Breaking Musician/Comic Stage Performer, Newspaper/Magazine Reporter and Columnist, Author/Seminar Instructor and Artist, as well as Advertising/Marketing Director, Corporate Public Relations VP, Master of Ceremonies/Event Planner, and Image Advisor/Consultant to hundreds of national and international clients in the fields of entertainment, private /corporate business and manufacturing/distribution.
COOKSEY'S DETERMINATION TO BE THE BEST OF THE BEST IS FEATURED
IN THIS VIDEO AS HE TALKS ABOUT THE DAY HE BROKE
A GUINNESS BOOK WORLD RECORD IN VEGAS ON THE STRIP

His CORPORATE CLIENTS have included Leiser D-1 Exotic Automobiles as Public Relations Director, Delta Studios and Delco Publishing as VP of Sales, Americana Racquet Club/Harrahs Corp. as PR/Promotions Director, Limited Snowboards, Inc as Event Planner/Public Relations, Peppermill Casino Corp. as Advertising/Marketing Consultant, Fred Olen Ray's Firebird Motion Picture Productions as Financial Consultant/Technical Advisor, Lemon Tree Hotels as Advertising/Promotional Consultant, Lowe's Hardware Stores National Chain East Coast Spokesperson, Promotional Event Planner for hundreds of Automobile Dealerships, Banks, Hotels, Radio Stations and other numerous profit and non-profit organizations from coast to coast. Cooksey also acts as a professional graphology consultant with government and law enforcement agencies, for human resource departments, for attorneys in jury selection and seminar instruction, as well as for corporate clients like Cisco Systems.
---
IN THE FOLLOWING VIDEO WHICH GAINED COOKSEY THE HONOR OF HAVING THE MOST VIEWED PROFESSIONAL GRAPHOLOGY REPORTS ON THE ENTIRE INTERNET IN 2007, YOU MAY SEE THE HIGHLIGHTS OF A SIGNATURE GRAPHOLOGY REPORT PREPARED AT THE REQUEST OF OTHER MEDIA OUTLETS TO BE USED AS A REFERENCE SOURCE FOR EDUCATIONAL AND ENTERTAINMENT PURPOSES ONLY. THIS REPORT IS BASED ON THE SIGNATURES OF DONALD TRUMP AND ROSIE O'DONNELL AS PER THEIR CURRENT PERSONAL BATTLES IN THE MEDIA.


You May View The Entire 50 Section Trump/Rosie Handwriting Analysis Report At:
HANDWRITINGUSA.com
---
PERSONALITIES And CELEBRITIES who utilized Cooksey's Promotional/Musical skills and talents on and off stage have included stars like Chuck Berry, Del Shannon, Bo Diddley, Jerry Lee Lewis, Blood, Sweat And Tears, The Ramsey Lewis Trio, The O'jays, The Drifters, The Coasters, The Shirelles, The Dixie Cups, The Box Tops, Paul And Paula, Gary U.S. Bonds, Little Anthony's Imperials, Roy Hamilton, Bobby Lewis, Rufus Thomas, The Dovells, Lighthouse, Jimmy Elledge, Jewel Akens, Dallas Frazier, Walter Scott, The Ink Spots, Guy And Carmen Lombardo, Freddy Fender, Grampa Jones, Marylin Chambers, Vic Dana, Bob Crane (TV's Hogan's Heroes), Wayland Flowers And Madam, The Orlons, Robert Goulet, Bobby Darin's Road Band, Wilburn Brothers, Red Stegall, Roy Head, Little Robert Parker, Barbara Fairchild, The Tams, Gary Lewis And The Playboys, Lee Greenwood, Joe Frazier, The Swingin' Medallions, Dennis James, Ronnie Dove, Johnny Carver, Don Covay, Inez And Charlie Foxx, The Vibrations, Stan Musial, Major Lance, Bill Deal And The Rhondels, Pete Barbutti, The Left Banke And Many, Many More Wonderful Artists who made their marks in the entertainment industry!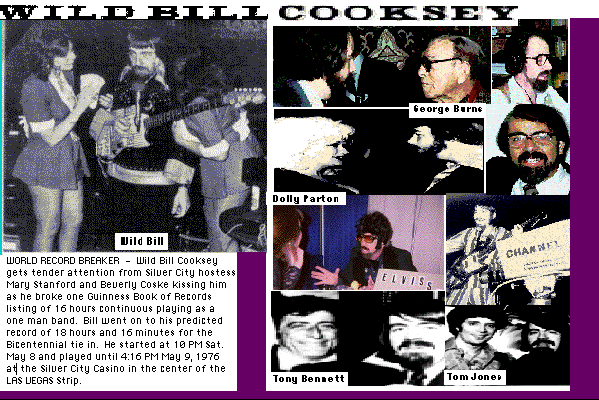 ---
Cooksey Relies On Other Proven Professionals To Work With Him On Projects Which Require Special Expertise To Assure Success. He Only Selects The Best Of The Best To Accomplish What Others Think Is Impossible. Below Is A Correspondence With THE WORLD'S MOST POWERFUL BROADCAST CONSULTANT, Valerie Geller. There Is No Other Person On The Planet With Her Credentials. So No Matter How Big Or Small Your Media Project May Be, Cooksey Can Put Together THE PERFECT TEAM To Make Your Business Venture Soar Over Everyone And Everything! So When You Are Ready To Move Those Mountains So You Can Get An Oceanfront View, Contact USA Media Consultants For The Best Of The Best!!!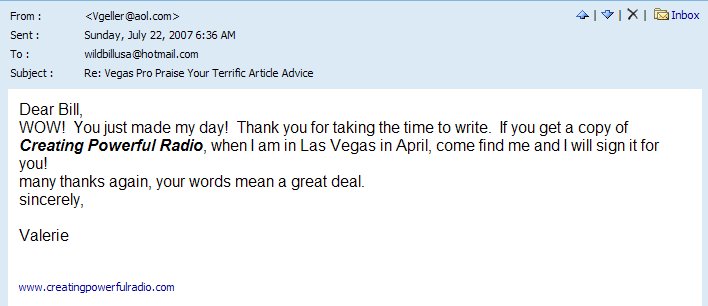 ---
Cooksey's involvement in the PRINT MEDIA have included being an exclusive correspondent for "Steppin' Out Magazine" in Las Vegas, distributed throughout Florida and Atlantic City; Columnist for "Entertainment Vegas-Style" weekly; Show reviews and entertainment columnist for "Las Vegas Sportsline Newspaper"; Special Features and Freelance writer for "Vegas Horsetalk Magazine" and other publications around the country. Cooksey has been on the VIP invited press list of every major resort property in Las Vegas and continues to maintain his valuable press contacts and personal friendships in media, publicity and public relations outlets throughout the US. Personal interviews and show reviews of celebrities have included Kenny Rogers, Dolly Parton, Tom Jones, George Burns, Paul Anka, Frank Sinatra, Joan Rivers, Tony Orlando, Merv Griffin, Mickey Gilley, David Copperfield, David Brenner, Liberace, Debbie Reynolds, Shirley Maclaine, Harry Anderson, Anne Murray, Rick Nelson, Tina Turner, Eddie Rabbitt, Dom DeLuise, Glen Campbell, Waylon Jennings, Bobby Vinton, Wayne Newton, Jenny Jones, Engelbert Humperdink, Mamas and the Papas, The Association, Chubby Checker, Tammy Wynette, Jack Jones, Mel Tillis, Jim Stafford, Gallagher, The Unknown Comic, Diana Ross, T.G Shephard, Dottie West, Jenny Jones and it seems the list is endless.
Cooksey has performed one or more of his talents as a MUSICIAN/ COMIC/ CARICATURIST/ JOURNALIST/ PUBLICIST in the following resort properties: LAS VEGAS, NEVADA: The Rio, Stardust, Ballys, Sahara, Flamingo Hilton, Monte Carlo, Stratosphere, Mandalay Bay, Venetian, Riviera, Marina, Dunes, MGM Grand, Peppermill, Alexis Park, Landmark, Fremont, Silverbird, LV Hilton, Frontier, Sands, Caesars Palace, Tropicana, Circus Circus, Golden Nugget, Silver City Casino, Vegas World, Palace Station, Aladdin, Alpine Village, Old Nevada, Silver Slipper, Union Plaza, Silver Nugget, Royal Casino, Nevada Palace, Thomas & Mack Arena, Cashman Field, Sands Expo and The Las Vegas Convention Center. LAUGHLIN, NEVADA: Riverside Hotel and Sam's Town Gold River Hotel FLORIDA: Americana Racquet Club, Orlando--Clearwater Beach Hilton, Clearwater--Red Carpet Inns Hotel, Daytona--Breckenridge Resort Hotel, St. Petersburg--Old Orleans Hotel, Tampa--Sheraton Motor Inn--Fort Myers
Cooksey's BROADCASTING And FILM VENTURES have included his own TV show "The Wild Bill Cooksey Show" produced by Gulf-Western/Paramount from 1972-74, syndicated around the country in 1800 cable markets and winner of Gulf Western's 1973 award for "BEST INDEPENDENT CABLE SHOW"; Co-Producer/Actor in the Fred Olen Ray Firebird Motion Picture Classic, " Brain Leeches " filmed on location in Orlando, Florida; Cooksey's Guinness Book World Record Breaking Event was the subject of a television documentary produced by Dennis Hamby and Associates, a independent filmmaker formerly with PBS in New York. The video production centered around the fact that 20 years after Cooksey had overcome a 5 year bed ridden illness limiting his ability to walk as a child, he broke a Guinness Book World Record In Las Vegas for endurance; Syndicated Radio Host/Producer of his own shows from 1985 through 1996 originating from KTRB-AM, KCIV-FM, KPLA-AM, KCBC-AM which aired in Northern CA alone to a potential audience of over 12 million people. The guest interviews in 1995-96 were syndicated to 22 major markets in the USA which aired weekly to a mass coverage of over 100 million residents in the total listening areas. The program, "Cooksey's American Carousel" was a "chat around the coffee table" type family show co-hosted by Cooksey's wife, Janae. Their well known guests included Pat Boone, Dave Dravecky, Mickey Gilley, Meadowlark Lemmon, Bo Diddley and hundreds more authors, entertainers, speakers, sports figures and business professionals who have appeared on national programs such as The Larry King Show, CBS, NBC, ABC, ESPN, CNN and all of the many TV talk shows. The Cookseys also wrote and produced all of the entertaining commercials for their sponsors as well as all of their special radio dramas with sound effects. During the years, they did extra promotional remotes on location to interact more with their listeners.
Cooksey's interests in the RECORDING INDUSTRY included producing/performing three successful regional rock hits in the South with his own band in the 60s; recording four originals in Nashville at the encouragement of country singer Marty Robbins, which featured Elvis record legends The Jordanaires (backup vocals), D.J Fontana (drums) and Scotty Moore (guitarist) operating the board. Signed with Chart records to release "Mississippi Hippie" which made the top ten in many country/rock charts in the South. "Woman's World" from the same session was a number one hit across many cities in Florida. "Tender Lovin' Care" was charted on rock/country/gospel and MOR stations east of the Mississippi River and became a standard to be played at many weddings. In 1977, "Tender Lovin' Care" was re-released in a national test marketing and ranked in the top ten in over 150 cities. In 1978, Cooksey released "I'll Climb That Mountain" on an independent label to coincide with the debut of his non-fiction publication of his book by the same name. This song was also recorded by The Thomas Singers Gospel Quartet and was their most requested song in their 300 performances yearly for over an 8 year period. Cooksey also ran his own independent recording studio in Florida where he produced hundreds of commercial jingles for clients himself by dubbing all of the instruments and voices. Over the years he has been a promoter/consultant/arranger/producer/musician on numerous sessions for other friends in the business.
Cooksey's involvement with AUTHORSHIP In PUBLICATIONS include his non-fiction book, "I'll Climb That Mountain", relating the events leading up to, during and afterwards of his Guinness Book World Record Breaking Event in Las Vegas in 1976. Highest praise for the motivational and humorous content of this work have been received by Cooksey from thousands of readers worldwide on every lifestyle level, including a gentleman who has sold over $100,000.000 in his own motivational materials and stated that Cooksey's book was the only publication he had found worthy of reading since he read Napoleon Hill's classic," Think and Grow Rich"; Cooksey compiled numerous workbooks and course materials in association with his motivational seminars, speaking engagements and interactive lectures for the banking industry, educational workshops for parents and corporate sales/marketing meetings around the country; Cooksey co-authored the extensive three volume curriculum," Foundational Phonics", with his wife, Janae. The course has been used since 1994 to teach thousands of students worldwide how to increase their reading skills in live classes and on the Cookseys' web site, "Free Online Phonics Classes On The Net". The program has been included in public and private schools, adult training facilities in the US and overseas, as part of the homeschooling curriculum of thousands of parents who have enrolled their children as students and also as a major part of a two hour mandatory course for teachers seeking state certification in a college in the Midwest; Other co-authorship is featured in several books compiled from the transcripts of Bill and Janae's "American Carousel" radio interviews with internationally known guests; The upcoming new releases of Cooksey's publications include "Priorities", a non-fiction book about goal setting and lifestyle achievement and "Charlie Hazben; The Autobiography Of An Entertainer Who's Been There, Done That", a humorous compilation of stories and events about Cooksey's encounters with celebrities and the reality of looking through the eyes of vanity with laughter.


For 15 Years This Free Reading School That Has Helped Over 50,000 Students Worldwide Improve Language Skills Has Been Supported By Those Who Have Engaged Cooksey's Services, Private Individuals And Businesses. Click Here To Learn More About How You Can Become A Part Of This Wonderful Program To Help Children And Adults Learn How To Read!
Cooksey Has Been The Sole Supporter For The USA Reading School To Be Able To Provide This Free Resource To All That Have Asked For 15 Years. And He Continues To Use His Talents And Abilities To Not Only Keep The School Available To All Online, But To Reach An Unlimited Number Of Potential Students Via Different Methods Of Distribution Of Educational Materials And Special Event Promotions.

Cooksey's PROMOTIONAL PARTICIPATION With BUSINESS, GOVERNMENT And COMMUNITY INVOLVEMENT have included his position as emcee/performer in special events for non-profit organizations like the Southern Nevada Hospital Auxiliary Fundraisers as co-host with Robert List, Governor of Nevada, Senator Richard Bryan's wife, Bonnie, and other notable public officials; Cooksey was handpicked for several campaign special events as the main speaker/emcee/organizer for Governor Bob Miller's re-election as Clark County District Attorney in cooperation with Sig Rogich and Associates, the major campaign force behind the Presidential elections of Ronald Regan and George Bush; Cooksey has also been featured as a roast speaker for the Clark County Commissioners and Master of Ceremonies/Promotions in charity organizational events for the Arthritis Foundation, Boy's and Girls Clubs of America, Florida Shriner's Children's Hospital, Maitre'D's and Captains Association, Jerry Lewis MDA Telephon, Help Them Walk Again Foundation and dozens more national and local non-profit groups; Cooksey was Public Relations Director for the Leiser D-1 Exotic Automobile Corporation in Las Vegas from 1981-83; As Promotion and Publicity Director of Concerts for Halsey Productions, Cooksey's expertise produced great success with major events of 25,000 attendees featuring headliners like Chuck Berry, Del Shannon, The Coasters, Blood, Sweat and Tears, Freddy Fender and other hit recording artists in major arenas nationwide; Cooksey was VP in charge of sales and marketing with Delta Studios and Delco Publishing which maintained photography studios in 18 elite department stores in Texas and the South, as well as special customer promotional events with Texas Banking Institutions; In 1978-79 Cooksey directed the public relations/promotions/publicity/performances for the VIP lounge of the exclusive Americana Racquet Club, a Harrahs property in Orlando that featured concerts with nationally known celebrities; Cooksey has also represented numerous private businesses in NV, CA and Fl as director of all media relations and placement of advertising on TV, radio and in newspapers.

Cooksey has received the following HONORS And AWARDS: Guinness Book World Record Breaker, 1976, Las Vegas, NV and certified by Casino officials and press under the direction of Ben Roscoe, the former personal road manager for Roy Rogers and Gene Autry; Las Vegas Maitre'D's and Captain's Association Community Service Award; Gulf-Western's 1973 Best Independent Cable TV Program; Inducted into the Florida Music Hall of Fame; Co-recipient of the National Finals Rodeo Cartoonist Award; plus hundreds of other awards from local business, entertainment, educational and non-profit groups and organizations across America.

As a PROFESSIONAL ARTIST, Cooksey has together with his wife, Janae, in most major hotels in Las Vegas, Lake Tahoe/Reno and Laughlin, NV. The Cookseys have used their entertaining caricature presentations as a business promotion vehicle from CA to FL in hotels, casinos, restaurants, car dealerships, conventions, exhibits, on stage and at special events. The list of the thousands of proud owners of original Cooksey artwork include notables like Jay Leno, Frank Sinatra, Lou Rawls, Florence Henderson, Johnny Hart, Charlie Pride, Dean Martin, Ray Stevens, Red Skelton, Diana Ross, Tempest Storm, Mel Tillis, Paul and Paula, The Platters, Pat Robertson, Merle Haggard, Ralph Emery, Tom Jones, Righteous Brothers, Sammy Davis Jr., Bill Cosby, Dottie West, Norm Crosby, Donna Fargo, Jimmy JJ Walker, Foster Brooks, The Jordanaires and many more. In true Cooksey promotional tradition on February 25, 1988, Bill and Janae began The World's Longest Cartoon on the bridge over the Colorado River at Laughlin, NV, as Bill stood on the NV side of the stateline marker drawing his wife, Janae stood on the AZ side of the stateline marker drawing Bill. The Completion of the first part of the project began on May 27, 2007 On The Las Vegas Strip where Wild Bill is drawing 50,000 faces on one 5 mile roll of paper that if extended would reach from the Stratosphere Hotel down the Strip to the Famous Las Vegas Welcome Sign. If all goes according to schedule, plans are to have the World's Longest Cartoon completed by the end of 2012 if the Mayan Calendar fails to produce an encore. But the real surprise concerning this event is "Where The World's Longest Cartoon Will Be On Exhibition." Cooksey will be announcing this Earth Shaking Display Location before the end of 2013. (Wild Bill guarantees you could never guess where people will be able to view this Masterpiece.)

Email: wildbillcooksey@gmail.com

WARNING!!!NOW WILD BILL IS EVERYWHERE!!!
Now Wild Bill Takes Over 60,000 Nationwide Jukeboxes At Locations Like
Applebees, Buffalo Wild Wings, AMF Bowling, Baja Sol, Hollister, Bennigan's,
TGI Fridays, Papa Gino's, WOW Wingery & Cafe, Ben & Jerry's, Plus Taverns & Nightclubs
CLICK ON THIS VIDEO & SEE FOR YOURSELF That over 30,000 more jukebox locations have been added since this video went online!

Click Here To Order All Four Wild Bill Classics ASAP!

READ THE ONLINE BOOK ABOUT WILD BILL BREAKING A GUINNESS WORLD RECORD IN VEGAS:

Click Here To Read "I'll Climb That Mountain" And Hear COOKSEY'S Classic Song By The Same Name.

CLICK THE NEXT LINK BELOW TO SEE THE 2007 PICTURES ABOUT WILD BILL CREATING A NEW GUINNESS BOOK WORLD RECORD IN VEGAS :

Scroll Down This Next Webpage And Read About It: Click Here
WILD BILL'S QUEST TO DRAW 50,000 FACES ON A ROLL OF PAPER THAT COULD BE EXTENDED OVER FIVE MILES DOWN THE LAS VEGAS STRIP TO COMPLETE THE WORLD'S LONGEST CARTOON. The Event's Purpose Is To Create More Awareness Of The Availability Of His Free USA Reading School Which In 14 Years Has Helped Over 50,000 kids and adults improve English reading skills.

THIS IS THE ENROLLMENT SITE OF THE COOKSEY FREE WORLDWIDE READING SCHOOL:

http://www.usareadingschoolusa.info

Click here for an overview of Cooksey's World Record Breaking Entertainment Career in Vegas


Click Here To Visit The Vegas Biometric Analyst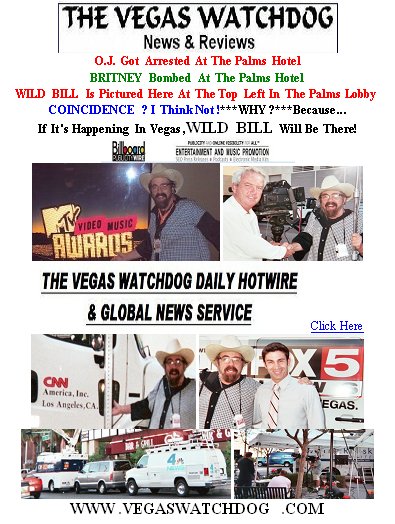 Click The Image To Go To VegasWatchDog.com
"We Are Proud To Present"
The VEGAS WATCHDOG HOTWIRE STORY WHICH MADE THE #1 FRONT PAGE POSITION
OF THE ONLINE GLOBAL NEWS SERVICE WITH 60,000 CONTRIBUTORS THAT
TIME MAGAZINE NAMED AS ONE OF THE INTERNET'S TOP 50 WEBSITES!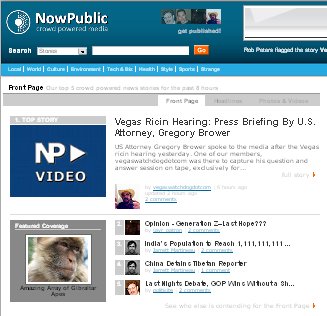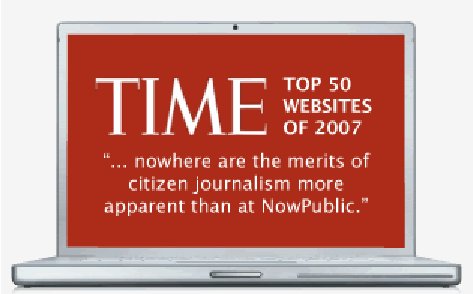 Many Thanks To NOW PUBLIC's "Super-Editor", Amy Judd, For Her Expertise And Kindness.
Click Here To Go Back To The VEGAS WATCHDOG NEWS AND REVIEWS TO SEE PART ONE Of This U.S. Attorney Press Briefing Video.
---
A Special Word From VegasWatchDog.com Publisher:

"My Fellow American, Your Choice At The Polls In November 2012
Could End Up Being The Most Important Decision Of Your Life."
OUR NATION'S STRENGTH IS IN THE PRAYERS OF ITS CITIZENS
AMERICA
PLEASE PRAY !!!
ALL AMERICANS SHOULD THANK GOD EVERY DAY FOR LIVING
IN THE MOST BLESSED COUNTRY ON EARTH


THE UNITED STATES OF AMERICA


That's Why This Song Directly Below
Was Written To Be Shared:
---
AMERICA, PLEASE PRAY: The Video & Song!
In 2012 We Need To Pray
God Will Give Us The Same
Type Of President That I Described
For The 2008 Election.
Wild Bill's MySpace Page
---