---
GET READY WORLD! WILD BILL TO THE RESCUE!


WILD BILL'S NEW SONG
HELPS THE PRESIDENT
"S-P-R-E-A-D THE WEALTH"
Click on the Song in the music player at www.myspace.com/wildbillcooksey and Sing Along>>>>


NOW YOU CAN ALSO ENTER THE BRAND NEW SPREAD THE WEALTH SUPER STRUT VIDEO CONTEST AND BE ONE OF FIVE CONTESTANTS WHO SHARE IN THE SPREAD THE WEALTH SUPER STRUT TREASURE CHEST PRIZES VALUED AT OVER $5000.00. CLICK THIS LINK AND ENTER TODAY.
No purchase required and you may enter up to three different entries. Do It TODAY!
---
WILD BILL Congratulates
JAY HALL, Vegas' #1 Recording Engineer
On A Job Well Done
Jay Helped Wild Bill Create "SPREAD THE WEALTH"
A Classic Hit Written By Sand and Palms Music Exec, Songwriter, Jimmie Vestal.
RODEO TIME AGAIN IN VEGAS
MEANS IT'S TIME FOR THE "COWBOY CHRISTMAS SHOW"

AN OKLAHOMA BEAUTY QUEEN VET
EXPLAINS HOW TO SECURE YOUR BARN FROM A DISTANCE

RODEO FANS SHOP AND DRESS JUST LIKE THE "REAL OLD WEST"

---
WILL PRESIDENT OBAMA BE ABLE TO LEAD US OUT OF TROUBLE?
Watch This Video, Hear The Song And PRAY PRAY PRAY!!!
---

"Did You Pray As The Video Song Suggested Before You Voted In 2008?"
CAMPAIGN 2008 IS OVER NOW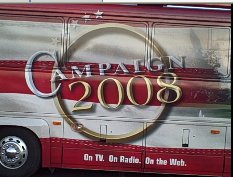 What Makes OBAMA and McCAIN TICK?
Click Here To See What Makes OBAMA Tick!
Click Here To See What Makes McCAIN Tick!
CONTACT INFO:
Call 727-541-1343 or TEXT 702-773-5809
OR CLICK HERE TO SEND EMAIL
YOUR EXCLUSIVE NEWS TIP and or NEWS STORY DISTRIBUTED BY THE VEGASWATCHDOG.COM WORLDWIDE NEWS SERVICE CAN BRING YOU BIG BUCKS. We do a straight 50/50% cut on all revenue obtained from an exclusive story...but it has to be EXCLUSIVE...if it shows up anywhere else or is secondhand, then it is not EXCLUSIVE. Let us handle your print, video and audio presentations of the stories and you will be a big hit at the bank!!! Email us today or contact our affiliate offices at 727-541-1343 ASAP so we can get your cash coming in today!!!!
---
MEMPHIS JESSICA HELPING TO FEED THE HOMELESS
FOR THE HOLIDAYS IN LAS VEGAS!

---
HEATHER GRAHAM's NEW MOVIE "HANGOVER",
They Built Their Own Wedding Chapel For This Scene
"The Best Little Wedding Chapel In Vegas"

---
VEGASWATCHDOG'S AWARD WINNING COVERAGE OF THE OJ TRIAL
Right There As They Tried To Put The Sqeeze On THE JUICE

---
DAY ONE: THE TRIAL HEATS UP
WITH TEMPERS AND WORDS STARTING TO GET HOT!
Finally., The Jury Decides OJ's Fate...What Will It Be?
---
---
OJ Trial Continues ????
TRIAL DAY: SEPTEMBER 23
In This Video Of OJ Leaving The Courthouse
THE POLICE BLOCKED AUTOGRAPH SEEKERS FROM OJ
In the blue shirt watching OJ Leave
Is One Of Las Vegas' Most Famous Boxers and Sparing Partners Of Champions,
The Great "JERRY BESSE".

OJ WHO ????
OJ leaves Courthouse on Monday September 22
In This Video Of OJ Leaving The Courthouse
You See Less and Less Smiling..Serious OJ!

OJ WHO ????
TRIAL DAY FOUR PRODUCED THE "O.J." PR STYLE AGAIN
In This Video Of OJ Leaving The Courthouse
You See The Smiling OJ That Thrilled His Fans!

TRIAL DAY TWO PRODUCED THE "O.J." WE ALL LOVED
In This Video Of OJ Leaving The Courthouse
You See The Smiling, Happy OJ That Thrilled His Fans!
Yes, This Is PRIMETIME "O.J." PR STYLE!!!
For Some Reason This Super Bit Of Footage Had Trouble Uploading To YOU TUBE. But When You Finally Can See It, You Will See OJ In Rare Form...Maybe Never Will You See Him Like This Again If The Trial Goes South On Him. Keep Smiling OJ. We Love To Remember The Good Ole Days!

Here is the first ONE SECOND of OJ's Attorney and the crew coming down to meet the people.


---
TRIAL DAY ONE: "OJ WHO" ????
Did Everyone Forget Poor OJ's Trial?
The Court gave a party and no one came?
What Else Does OJ Have To Do To Draw A Crowd?
...Rob an Orphanage ????
The Man Who Was Robbed Had Heart Problems?
Paramedics Roll Empty Bed Out Of Courtroom!!!
This Symbolizes OJ's First Day Of Trial...Boring!
WIN CRISS ANGEL'S CAR
His Personal Black Corvette At The Luxor!!!
Fill Out This Entry Form
!!!
Then Mail It To Criss At The Las Vegas LUXOR!

SPREADING THE WEALTH IN 2009
DONNY and MARIE
Take Over The Las Vegas STRIP!!!
Meanwhile, Keith Dangerfield
Just Wants To Go Home!!!
"Shall I Stay Or Shall I Go?" YOU DECIDE!
NEW CANNERY CASINO OPENS IN VEGAS
WATCH THE CROWD STORM THE DOORS AS THEY OPENED!!!
CITY CENTER PROJECT
Set To Open December 2009!!!
MEXICAN FIESTA AT SUNSET PARK
HISTORIC CELEBRATION OF CULTURE IN LAS VEGAS!

SEE MORE VIDEO SOON OF THIS EVENT AT http://www.WildBillTV.com

Click Here For VEGASWATCHDOG.COM Section 5