---
Wild Bill Cooksey Is A Founder Of The USA Reading School

Freely, Helping Over 50,000 Students Worldwide Improve English Language Reading Skills Since 1994.
On May 19, 2006 The Congress of The United States of America declared ENGLISH as our country's National Language.
If you or anyone you know at any age needs to learn the National Language or needs to improve English reading skills, please contact us. The Founders vowed 14 years ago to freely help anyone who requested our assistance in becoming a successful reader in any way we possibly could. The USA Reading School's Online Program is here so that each person who daily experiences the joys of reading can have a free and proven method to become a teacher and an inspiration to those who have not yet had the opportunity to master literacy in the English Language.

Wild Bill Is Not A Republican....Wild Bill Is Not A Democrat
BUT HE SURE IS PROUD TO BE AN AMERICAN
"Wild Bill For The Next President???"
Not This Time...I Have A Much More Important Job To Do For Our Country
Come On, AMERICANS!
United We Stand...Divided We Fall !
Join Wild Bill In Doing Something
That Will Make Sure The Right Person Gets To Move Into The White House!
WILD BILL IS ASKING YOU TO SHARE THE MESSAGE
IN HIS COPYRIGHTED SONG IN THE AUDIO PLAYER BELOW
WITH EVERY AMERICAN!
PLEASE!
AMERICA'S FUTURE IS IN THE STRENGTH OF OUR PRAYERS!
---



FROM THE SENATE MAJORITY LEADER, HARRY REID
I appreciate you sharing your song with me.
Please be assured that I will continue to use my
leadership position to strengthen Nevada and the nation.
My best wishes to you.
Sincerely,
HARRY REID
United States Senator



AMERICA'S FUTURE IS IN THE STRENGTH OF OUR PRAYERS!
---
America's Future depends on Americans choosing THE RIGHT PERSON to be the Leader of the Free World. So don't be swayed or influenced by someone putting up flyers on a light pole or standing on a soap box saying what people seem to want to hear. NO....Please take the strong suggestion in the words of my song up in the audio player on this site. Begin daily praying for this Nation to make THE RIGHT DECISION in choosing our next Commander-In-Chief! Everyone in the world will be effected by the way Americans vote in November of 2008....even YOU ! So Please start praying for this important decision today and encourage other Americans to do the same. May God Bless America!
If you are going to join other Americans in praying for our next Commander-In-Chief, let us know!
Please click here and email us at the email address at the top of the page this link leads to.
Thank you so much for increasing the Strength Of Our Nation with your prayers.
Click Here To EMAIL Us Today
For ALL OTHER INQUIRES Concerning The Staff And Services Of Cooksey & Associates
OR YOU MAY CALL 702-254-6092 AND LEAVE A MESSAGE ON THE ANSWER PHONE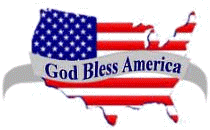 USA
MEDIA
CONSULTANTS
Publishing, Placement and Promotion
Television, Radio, Print, Internet & Special Events
Your Key To Success In All Areas Of Media
Is The Engagement Of The Services Of
Bill Cooksey:
A Professional, Personal Consultant
For Public Relations and Strategic Image Development
CALL 7 0 2 . 2 5 4 . 6 0 9 2
Visit USA Media Consultants On The Web By Clicking Here
Click Here To EMAIL Us Today
For A Free Consultation About All Your Media Needs